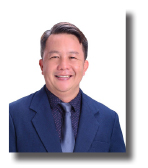 On a personal note, I could say that Director Maximo C. Aljibe is the best Regional Director of the Commission on Higher Education in Regional Office No. VIII, so far due to his good intentions and even better actions.
Philosophical perplexity about intention begins with its appearance in three guises: intention for the future; the intention with which someone acts intentional action, Intention is also in virtue of its relation to a primary reason that the action counts as intentional, and this reason gives the intention with which the action is done. (Anscombe 1963, p. 1 Intention Stanford Encyclopedia of Philosophy).On a personal note again, I have seen and observed the unity of these three guises in the good Regional Director's plans and actions.
In a story appearing on the Visayas State University website written by John Paul Corton; he wrote that;
In his keynote speech, Director Aljibe proposes to promote greater strategic alliance among all universities and colleges in Eastern Visayas as a way of improving overall regional performance, especially in terms of licensure examinations, and other performance metrics including global competitiveness.
The new CHEDRO-8 Director did not mince to emphasize how neighboring regions are far ahead of Eastern Visayas in terms of talent ranking and competitiveness in higher education.
To improve the region's current state of education, Director Aljibe proposed a more deliberate review process that will look into the qualification of faculty members as a basis for the issuance of a certificate of compliance and other operational permits needed for different degree programs.
But the new CHEDRO-8 Director who hailed from Borongan City, Eastern Samar also assured the participants that his office will be more facilitative in proactively responding to the needs of the different universities and colleges to achieve their institutional goals.
And he did more than that; because of his strong and yet effective leadership, notably, there is an ample and blessed supply of Board Topnotchers There is noticeable concerted action towards compliance with Higher Education Policies Standards, and Guidelines. Something that has not been around for a long time.
He further ushered in critical partnerships with Local Community Colleges objectively and the perceptible identical treatment that they experience equally with the State Universities and Colleges in the Region He does all these with the pakpak (Applause ), tapik (Reminding ), and pokpok (Admonishment) are all objectively and professionally done.
The entire higher education community is analogous to the busy molecules doing its local action all for the welfare of its students because there is an unmistakable good leader who visits, checks, and leads the way towards a better way of doing things in the higher education community.
The parade of Board Topnotchers in Education, Engineering, and other fields from different state universities all over the region may not be directly attributable to him, but by extension, it is undeniably attributable to his leadership because the Commission on Higher Education has a strong and fatherly head who is doing wonders barely months into the job at least in his home region. Otherwise, from being a High Ranking National Official all the way from the President Fidel Ramos Administration, he is no stranger to higher ordered and worthy public service. As a Career Executive, he is part of that select group of leaders who had been subjected to the rigor of several stages of validations and examinations, he is the best on what he does.
In closing Steve Maraboli, a beloved author decorated military veteran and philanthropist once said in his analysis of Intentions and Actions said; that when intent and dedicated action aligned, it's here that the Universe works on our favor, surely this is one such rare event.