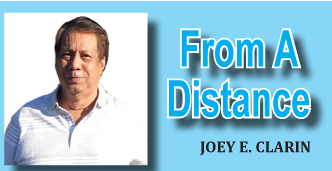 The whole nation mourns the passing of a great pillar of the Philippine economy. He was a great leader who left a legacy that will live in the hearts of many Filipinos who lives he has helped a lot.
He was Mr. John or to some Big John not just because of his hefty physical presence. He was big in many ways, having founded a conglomerate that include property development, food and beverages, retail, air transport, power, media and petrochemicals. Our biggest mall here in Tacloban City, the Robinsons Mall is owned by J.G. Summit Holdings of which he is the founder. He is the 3rd richest man in the country with a net worth of $5.3 Billion.
He believed in hard work, a trait his children, colleagues and employees followed because he himself lived and practice it. He valued education and at age 80, donated a large part of his holding to the Gokongwei Brothers Foundation to fund scholarships and other educational assistance.
He never flaunted his wealth and shunned ostentation. He wore a jacket from the Greenhills Tiangge or flea market.
He was an inspiration to entrepreneurs and businessmen around the nation with his pioneering ideas, his strong work ethic, his passion and perseverance. Today, the Gokongwei Group is one of the country's largest and most diversified conglomerates.
It has a 75,000 strong employees of JG Summit Holdings and Robinsons Retail Holdings. Gokongwei had also established the Gokongwei Brothers Foundation which funded student scholarships and faculty research and built learning facilities like the continuing schools for young engineers, pre-school buildings and children libraries.
John Gokongwei Jr. left a legacy to the Filipino nation and the coming generation worth emulating. His favorite advise is "never stop learning". He manifested his true philanthropy when he established the Gokongwei Brothers Foundation to which he donated half of his fortune considered as the biggest philanthropic donation in Philippine history.
His passing was a loss not only to his family and friends but also to the country as a whole. He taught every Filipino the value of hard work, perseverance, generosity and compassion.
Farewell Big John!!!