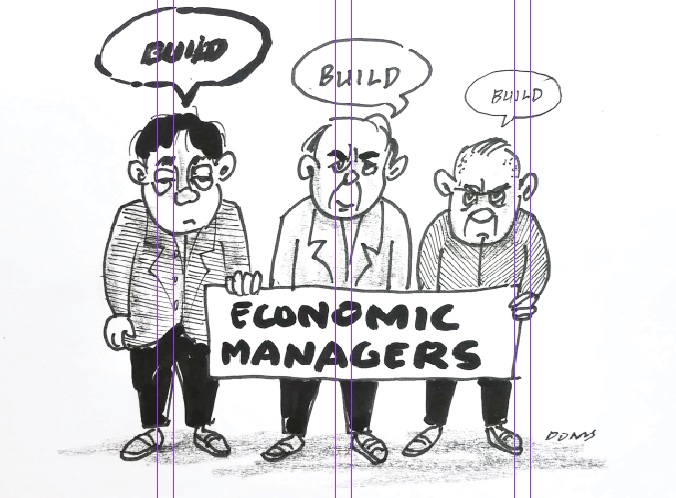 Senator Franklin Drilon, a minority leader revealed that based in the official record on the implementation of the "Build-Build-Build" program of this administration has failed to realize its objective. Of the 75 flagship projects only 9 has been recorded, completed and some still underway.
As usual this was denied by Presidential Spokesman, or Malacanang funny man Salvador Panelo saying that the Duterte administration has done better compared to President Noynoy Aquino's time, a swipe against Senator Drilon, a Noynoy supporter.
As reported, some economic managers of the Duterte government admitted that the 75 listed projects at start of the administration will undergo revision because some of them are "unimplementable". Meaning they simply listed projects borne out of an ambitions imagination. This process of revising the list, with barely less than 3 years in the life of this administration is an indication that the economic experts who did this are incompetent. We commend the Senate's Minority Leader, Senator Franklin Drilon for baring these facts.