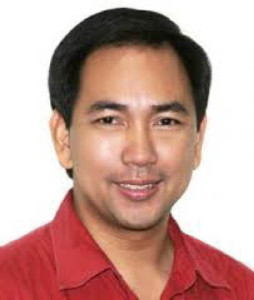 HILONGOS, Leyte-– Lower and cheaper power rates in the country. This would be the political agenda of former Energy Secretary Carlos Jericho "Icot" Petilla if ever he will eventually seek a Senate seat in next year's elections. Petilla is among being considered as possible senatorial candidates of the ruling Liberal Party.
But if ever he will be drafted by the party, one of the things he will do is to lower down the country's power rates which is among Asia's highest. Petilla, in his speech before officials of various electric cooperatives of the region held last Sept.26 this town, said that he wishes to run not because of the prestige or power but rather "for a noble cause."
And that noble cause is to lower the power rates, he said. Petilla, who was the Energy Secretary from 2012 up to early this year, said that he achieved some of his goals which included ending the power cartels from self-dealing. Before he stepped down, he signed DOE Circular No. DC2015-06-0008 or the Demand Aggregation and Supply Auctioning Policy or DASAP in the electric power industry, which mandates all distribution utilities to undertake a competitive selection process in securing power supply agreements.
This landmark measure is seen to ensure transparent and reasonable prices of electricity in a regime of free and fair competition and full public accountability. Petilla said he can carry on with more power-consumer friendly legislative measures if given the chance to become a senator. (AHLETTE C.REYES)