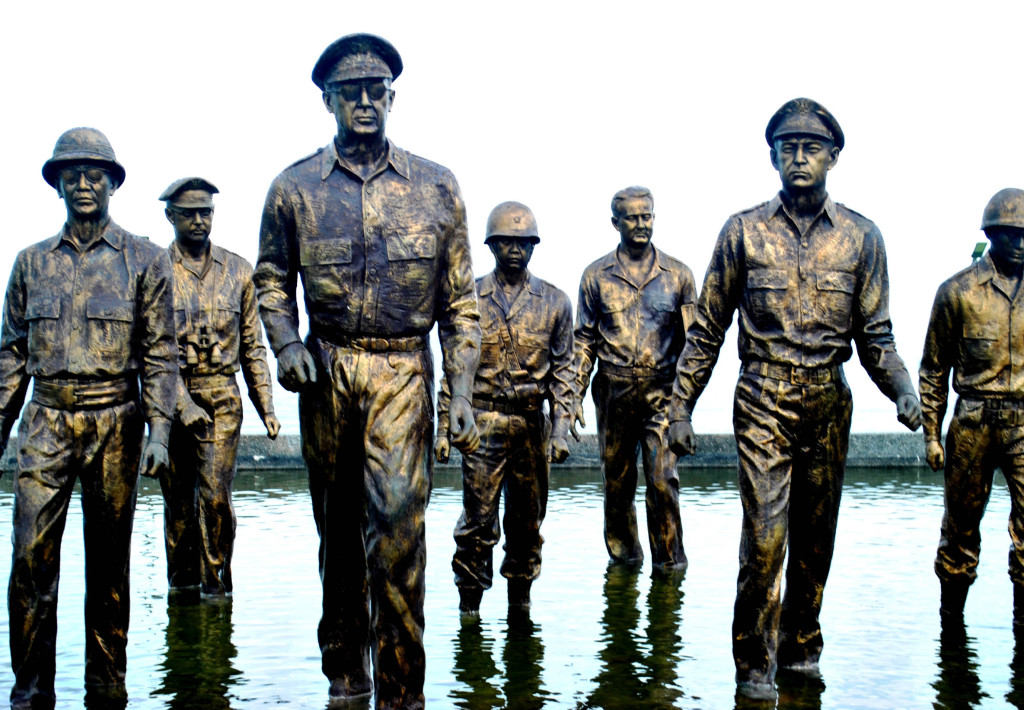 TACLOBAN CITY – Dignitaries from the United States, Japan, Australia and the United Kingdom will grace today's 71st commemoration of the Leyte Gulf Landings headed by the provincial government of Leyte.
Invited to attend this historic event which led to the liberation of the Philippines from the Japanese Imperial Army are Tetsuro Amano, deputy chief of mission of the Embassy of Japan; Lain Mansfeld, trade and investment director of the British Embassy; Australian Ambassador Bill Tweddell; Glenda Taylor, head of the Veterans Service Center, US Embassy; US Marine Attaché Lt. Col. Mark Broekhuizen together with Lt. General Ernesto Gonzalo Carolina, Administrator of the Philippine Veterans Affairs Office (PVAO) as the commemorative speaker of the program to be held at the national shrine named after American legendary general, Douglas MacArthur in Barangay Baras, Palo town.
This year's commemoration kicked off with a series of cultural activities launched by the local government of Palo through Mayor Remedios Petilla which engaged the youth in the appreciation and commemoration of the Leyte Gulf Landings like historical quiz bee and song and dance competitions. This year's commemoration carries the theme "Liberation: A Paradigm for a Renewed Leyte". Gov. Leopoldo Dominico Petilla said the theme best describes Leyte's renewed sense of liberation after all the setbacks it has suffered. "Our liberation as a people now comes with a new face, that of a renewed province, better and stronger than we once were," Gov. Petilla said.
For his part, Vice Gov. Carlo Loreto called on the people not to waste the ultimate sacrifice that our heroes paid during the war, by making better choices and better decisions.
"Our heroes paid the ultimate sacrifice so that we may have the freedom we now cherish and enjoy. Our choice is not between life and death. Our choice is between honesty and petty corruption, between developmental projects and ghost projects, between doing what is right and good," Loreto said. The Battle of Leyte lasted from Oct. 20 to Dec. 31, 1944, resulting in a victory for the Allied forces. It was a milestone in the Second World War in the Pacific that culminated in the end of almost three years of Japanese occupation of the Philippines. The Leyte landings also marked the re-establishment of the Commonwealth government on Philippine soil after years of government-in-exile in the US.