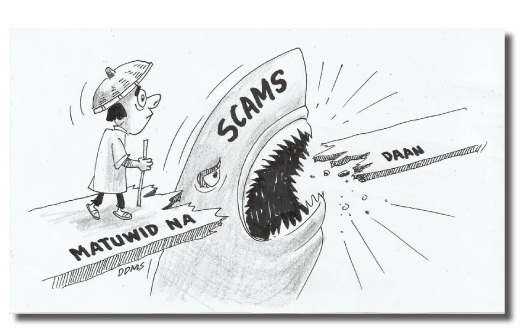 Our justice system appears lopsided in administering decisions especially on cases that involve the rich, the influential and powerful individuals in Philippine society. How easy it is to implement suspension orders to less powerful and not wealthy public officials and how hard it is to implement suspension orders to wealthy and powerful officials in the land.
Makati Mayor Jejomar Erwin Binay Jr. has been suspended by the Ombudsman of alleged misdemeanors in public office that is related to graft and corruption. Similar alleged corrupt acts have also been discovered to have been committed by Vice President Jojo Binay, Sr. when he was Makati mayor.
The Ombudsman took more than a year to study evidences that gave strength to this suspension order to the incumbent son- Mayor Binay and is filing cases. But the Binays have immediately mobilized hundreds of their supporters to block officials who will serve the 60 day suspension order, and at the same time – filed a temporary restraining order. The Court of Appeals in only four, repeat 4 days ,decided to nullify the TRO. Junjun Binay remains the mayor but sadly public services were likewise suspended by closing the municipal hall to the detriment of Makati citizens.
The Binay dynasty no doubt is a wealthy clan. A 200-million reasons would suffice to influence a court ruling, if they will. We hope that Honorable Justices Acosta, Reyes and Peralta of the 6th division of the Court of Appeals should explain their decision the bases of such nauseating TRO.