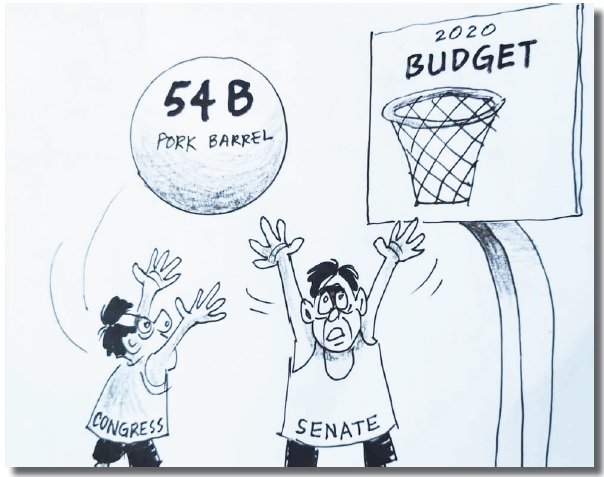 The House of Representatives is now ready to submit the 2020 annual national budget to the Senate for their concurrence. It will, however have a hard time for that prepared budget to be confirmed by the Senate, thanks to Senator Panfilo "Ping" Lacson.
Hard-headed congressmen have again included this nauseating and unlawful pork barrel for each congressmen amounting to P706 million each or a total of P54 billion for the 300 congressmen in the Lower House.
Some congressmen rebuked Lacson for exposing this what they called unsubstantiated expose even saying he was lying, but they probably do not know that Senator Lacson's sources were from other fellow congressmen.
Pork barrel funds are supposed to finance projects of congressmen in their respective districts but it has been a practice that some corrupt and wealth-hungry congressmen got substantial amount as share, albeit unlawful. The result more often than not produced substandard implementation of projects.
We are also surprised that House Speaker Allan Peter Cayetano has 22 deputy speakers. Why and what for? Each of them gets an additional allocation of P1.5 billion each.
Fortunately, we learned that the Senate will truly review the proposed budget and will delete some of these questionable allocations. Malacañang through Presidential Spokesman Salvador Panelo also revealed that President Rodrigo Duterte will exercise his veto power in these questionable, unnecessary and unlawful allocations prepared by congressmen.
Nakakahiya mga congressmen.!!!