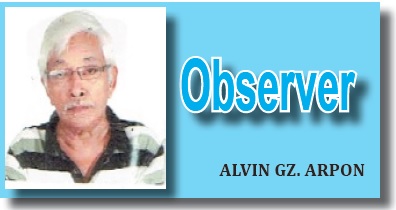 President Rodrigo Duterte has barely over 2 years and about 8 months in the corridors of presidential power. No doubt that he performed quite well as reflected in the acceptance rating surveys conducted several times by the Social Weather Station (SWS) which they also describe as popularity survey. They say that there were 1,200 individuals responded; to them they like Duterte (popularity) and they agree to what he is doing to this country (acceptance).
-oOo-
But there are several professionals, retirees and ordinary opinion makers who doubt this survey. If it is conducted nationwide, as they claim, then that would entail quite big expenses. Does SWS really do it on their own initiatives and with their own resources? Doubtful!!
Me? I accept the result with reservations.
-oOo-
In over 2 years now Digong will end his term. When he assumed the Presidency in year 2016, the eradication of the drug menace in the country was the first issue he emphasized, he would wipe out even during the presidential campaign.
Almost 4 years holding firm, the reigns of presidential power this drug menace still exists with frustrating revelations.
Now we are being fed by media almost on a daily about illegal drugs still proliferating in our midst. Worse is the revelation of ninja cops or policemen being actively involved in this illegal drugs trade.
-oOo-
Lo and omigod! We already have a "Drug Queen" in the person of Guia Gomez Castro who has a wide influenced- Manileñia who join the illegal drug "queensland" operations. The operatives generate millions of pesos and therefore has enriched themselves. She is allegedly protected by policemen, an officer and his chosen men. The billionaire "queen" is now abroad.
Why is Digong having a hard time stopping these illegal drug operators? Worse, why are there policemen involved? He has already doubled the salaries of these sons of evils. Why are they actively involved. WHO ARE THEY?.