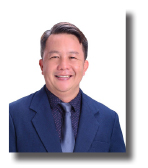 The Barangay and Sangguniang Kabataan (SK) Elections are scheduled to be held on October 30, 2023. The Barangay is the smallest government authority in the Philippines and is commonly translated as "village". The election shall elect the Barangay captain or the chief executive of the Barangay, and seven of eight members of the Sangguniang Barangay, or Barangay council, in 42,027 Barangays throughout the country.
Elections for the reformed Sangguniang Kabataan (SK; youth councils) will also be held at the same time. The youth shall elect among themselves an SK chairperson, who will automatically serve as ex officio member of the Sangguniang Barangay, and seven SK councilors, in each Barangay.
The results of this Barangay election will be very significant in the next years to come. The Barangay is the primary planning and implementing unit of government policies and programs.
Under Philippine laws, the Barangay officials are vital cogs in any government initiative. Most government programs must begin or end with the Barangay officials. Specifically, under the Local Government Code, the Barangay officials are mandated to take the lead in delivering several vital services and initiatives of the most important or priority programs of the government.
A total of 672,432 seats are up for grabs as the Philippines returns to the polls on October 30 for the long-delayed barangay and Sangguniang Kabataan (SK) elections (BSKE).
The breakdown is as follows:
42,027 seats for barangay chairperson
294,189 seats for Sangguniang Barangay members
42,027 seats for Sangguniang Kabataan chairperson
294,189 seats for Sangguniang Kabataan members
In light of all this we the people demand better barangay leadership, one that would create good change for our people. One that is not swayed by interest groups that has nothing but self vested interest in mind. One that is not motivated by the kick backs from projects dangled by the higher officials and given as payment of political debts. One that cannot be forces that furthers evil like that of the Brgy. Chairman who instead of sheltering Elvie Vergara, had given her back to the devil in their masters torturer whose steady staccato of punches blinded Elvie. We don't need Barangay Officials who are part of the enablers of Narcotics nor instead of ensuring peace creates troubles. We don't need those who uses their power and authority as a pretext to use materials of the village as her or his own.
It's the fundamental component of government thus, it must aspire to be the ancestor of good governance and thus, creating great things emanating from its good shine.
We need good governance and it must start in the barangays.
CLEMELLE L. MONTALLANA,DM, CESE, College President, Abuyog Community College/0918-479-4967