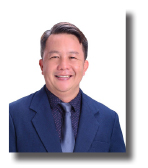 "Behold, I come as a thief. Blessed is he that watcheth and keepeth
his garments, lest he walk naked, and they see his shame."- Revelation 16-15
The recent incident when a smaller Philippine Ship nearly collided with a bigger Chinese Vessel should be a cause of concern to all Filipinos. This moment, in spite of the records of incursions from Chinese vessels numbering to hundreds in UNCLOS defined Philippine Exclusive Economic Zones and the hundreds of protests from Philippine Department of Foreign Affairs, the official statement of the Chines Authorities cites provocative actions in the Philippine side.
We also see the previous Chinese Military Drills using live shells and the Balikatan which is still on going . These and the heightened alert in Taiwan and the on-going Invasion of Russia at Ukraine plus the fact that BRICS, made up of Brazil, Russia, India, China and South Africa, with a contribution reaching 31.5 % of the world's gross domestic product (GDP) in 2023 against 30.7% for the G7, the BRICS are considered the current major emerging power.(africannews.com), the BRICS is the de facto economic way forward on the alliance that tries to overthrow United States as the main Financial Player, a possible post war scenario.
Having all these symptoms, we must take the obvious, any of these Powers (China, US, Russia, Taiwan and BRICS) can take one event as the trigger of a long and protracted war that may come like a thief in the night.
In the event that one flash point comes like the possible collision which was thankfully averted, we may find ourselves in a thick of protracted war. The said war can lead to the demise of thousands and no amount of political affiliation nor social media posting however ,clever can stop the debacle.
War may come like a thief in the night and we may be caught unaware and helpless.
The EDCA and Mutual Defense Treaty can be invoked but it may also be th e reason we are stakeholder to a possible war that we do not need.
I am not certain of the way forward, but War is something that we cannot survive from.