The night crept with chills when Summit Hotel Tacloban celebrated its appreciation night with "The Addams Family" as the theme to culminate fruitful collaborations and partnerships that have been instrumental to the success of SHT.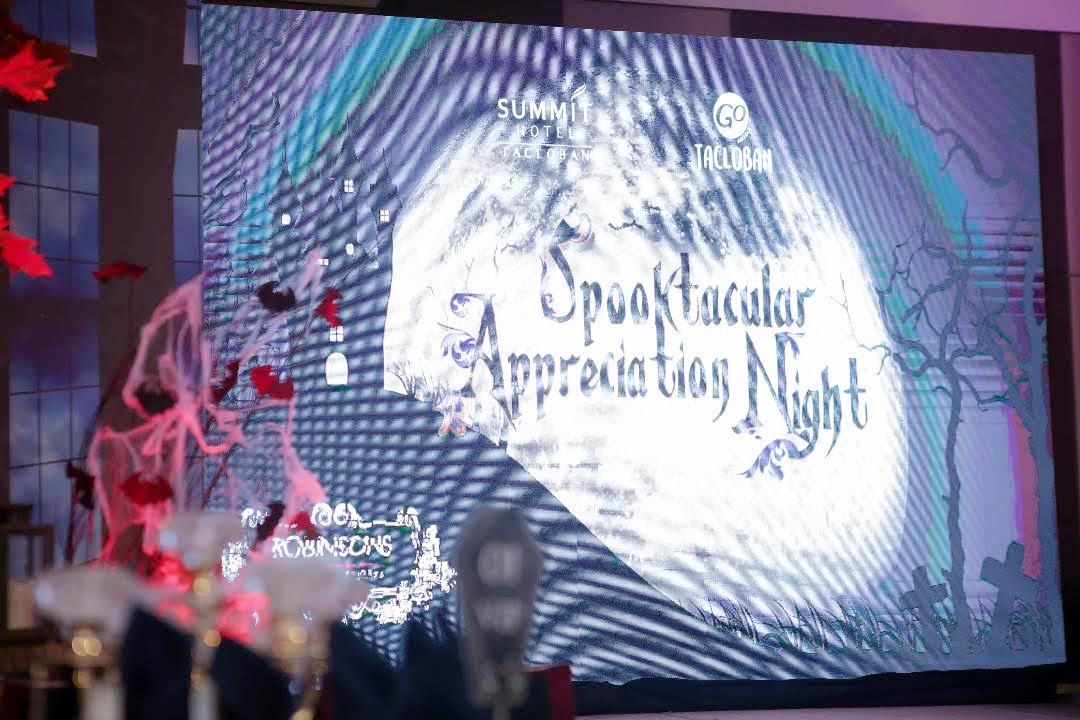 The hotel honored the TOP 5 partners who were crucial to its success this year on the horror-themed appreciation night. Ms. Joy De Mesa, director of sales and marketing for Robinsons Hotel and Resorts Group, and hotel senior sales executive Donna Doncillo presided over the awarding. They offered their congratulations to the recipients and said that this year's appreciation night was SHT's way of expressing its deepest gratitude to the group and a reaffirmation of a strengthened partnership.
"Tonight, we ought to appreciate all of you. The partnership that we have built through time with everyone in this room is a testament that we have the industry's back and we are much stronger than ever. Our success is your success, so I would like to take this opportunity to thank everyone! We couldn't have gotten this far without you," Miss Joy De Mesa said.
The top producers of SHT 2022 are the following:
Department of Education- Leyte Division
Department of Social Welfare and Development VIII
Department of the Interior and Local Government VIII
Environmental Management Bureau VIII
Plan International Inc., Philippines.ternational Inc., Philippines.