Seen to spur economic activities, seaport congestion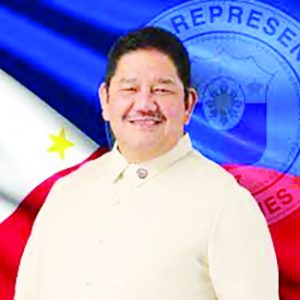 TACLOBAN CITY– A bridge connecting Visayas and Luzon should be constructed under the government's 'Mega Bridge Program' as this would help sea congestion and address passengers being stranded during typhoons.
Thus said House minority floor leader and 4Ps party-list Rep. Marcelino Libanan in a press statement Monday (August 28).
Under the proposal of Libanan, the two major islands could be connected through Northern Samar on the Visayas side and Sorsogon on the Luzon side.
"We are calling on the government's economic planners to include the Sorsogon-Northern Samar Bridge over the San Bernardino Strait in the Mega Bridge Program," Libanan said in a statement.
"The bridge will solve the recurring problem of seaport congestion and thousands of passengers getting stranded during weather disturbances," he added.
Also, the proposed bridge will help spur economic activities as this would result in more mobility of people and goods, especially for small business entrepreneurs, Libanan said.
At present, people from Visayas, particularly from the Eastern Visayas region, have to use ferries through seaports in Northern Samar in going to Luzon through Matnog, Sorsogon.
Libanan said that based on an earlier study made by the National Economic Development Authority (NEDA), this Luzon-Visayas Bridge is feasible.
The study, completed in 2019, had estimated that the crossing bridge would cost around P284 billion with a construction timetable of six years covering about 28 kms, he said.
Libanan said that considering of the huge cost needed to realize this proposed project, it could be done in phases.
"All we want is for this could be started early," he said.
Under the Mega Bridge program of the government, which was conceptualized under the Build Build Build program of the Department of Public Works and Highways during the Duterte administration, among the proposed bridge projects to be constructed include the Panay-Guimaras-Negros Island Bridges; Bataan-Cavite Interlink Bridge; Samal Island-Davao City Connector Bridge; Cebu-Mactan 4th Bridge and Coastal Road; Panguil Bay Bridge; Panglao-Tagbilaran City Offshore Bridge Connector; three Tawi-Tawi Bridges (1.79 km); and Guicam Bridge.
(JOEY A. GABIETA)