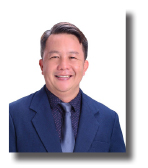 Bounces back better, the theme of this years 49th Career Executive Service Convention. at the historic Philippine International Convention Center, the event is unforlding from November 22- 25. 2022.
The said event is a fitting blast of a kind after a hiatus of sort after the dreadful Pandemic came and now it is ebbing down to its last hurrah, the new normal sets in, even for the selfless public servants.
The Career Executive Service Board is mandated by law to promulgate guidelines, rules and regulations for a select group of career officers who would occupy third level positions in government.
To be Career Executive Service Eligible one has to go through a gruelling 4 stage Examinations, Assessments and Interviews. It usually take a minimum of 3 years to be able to hurdle the process. The Pandemic made it harder because of the absence of a firm timeline doing various processes in accordance with ISO certified processes.
Most importantly, it is a corps of public service that leans in continuity and positive service the public rightfully deserves.
This year, President Ferdinand Romualdez Marcos as its Guest of Honor. BBM as he is fondly called, mandates up-skilling, re training and digitization of processes.
BBM was able to articulate a grounded and valid view of the civil servants need to re- engineer and re- inventing the CESO s and CESEs persona and skills to best respond to the role that it plays.
The action that does and the contribution it does, transcends generation.
It impose on itself the need to transform its own self , its work place and its people.
Perhaps, in the advent of the information age and the viral social media in the face of problems we have daily, we have to rely on skilled and dedicated public service at the helm.
We all dream of better Philippines.