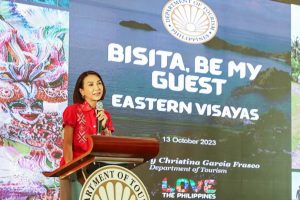 Cases stemmed when he was Region 12 ChEd chief
TACLOBAN CITY– The Office of the Ombudsman has dismissed the criminal and administrative complaints filed against Maximo Aljibe, the regional director of the Commission on Higher Education (ChEd) for Eastern Visayas.
The cases against Aljibe, however, stemmed from a complaint filed against him by a private college school based in Koronadal City, South Cotabato where he served as ChEd regional director of Soccsksrgen from 2012 to 2018.
"I am very much relieved though the decision came rather late. At least justice was served to me," he said, reacting to the decision dismissing the complaints against him.
The cases filed against Aljibe stemmed from his decision directing the Green Valley College Foundation Inc. (GVCFI) to stop operating its extension classes outside Koronadal City for lack of authority from ChEd to open such programs.
Aljibe was enforcing a cease and desist order issued by their central office dated June 30, 2015 which was appealed by the school.
Aljibe also refused to accept GVCFI's enrollment list and promotional report of students enrolled at the offsite campuses and facilitated the transfer of affected students to other ChEd-recognized schools.
The school, as represented by Luz Sustiguer, filed on Feb. 1, 2017 of grave misconduct, gross neglect of duty, and oppression, and on Feb. 6, 2017 an administrative complaint against Aljibe before the Ombudsman, citing his action caused undue injury to GVCFI and to the students who were enrolled to their seven offsite schools.
But Ombudsman Samuel Martires said that the complaints against Aljibe had no merit.
"This Office finds no basis to rule that the respondent caused undue injury to the College or that its students were prejudiced…," he said in his 10-page decision issued on July 27, 2023.
Aljibe only received a copy of the decision on Sept. 21 of this year.
The Ombudsman noted that when Aljibe rejected the enrollment list and promotional report submitted by the school to him, it did not cause any undue prejudice to the students as he already issued a cease and desist order as early as June 30, 2015 categorically directing GVCFI to stop operating all its extension campuses.
It also added that then ChEd Chairperson Patricia Cunanan issued a 'notice to the public' on July 25, 2016 warning the school not to operate any extension campuses considering of the cease and desist order issued by the commission on April 27, 2015.
The school, however, filed a motion for reconsideration and continued to enforce its extension classes which it implemented as early as 2013.
"Complainant cannot lay blame on the respondent of the College or its students suffered damages due to the closure of the extension classes," the Ombudsman said.
JOEY A. GABIETA