TACLOBAN CITY– It was generally peaceful Holy Week observance across the region.
Thus said the Philippine National Police describing the peace and order situation of the region relative to the Holy Week observance.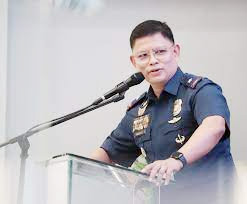 P/Gen. Rommel Francisco Marbil, the police regional director, said that they have not monitored any major incident during the entire Lenten season.
"PRO 8 has put extra efforts in making the whole of Eastern Visayas safe and secured while observing the Holy Week. This success is a combined effort of the PNP, other law enforcement agencies, and civilian support groups," he said in a statement.
The PNP had earlier deployed around 5, 000 police personnel during the Holy Week. These deployed cops are still on duty until the summer season.
(LIZBETH ANN A.ABELLA)