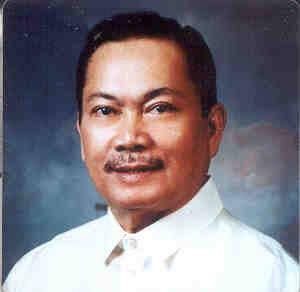 First Gen Corp., a Lopez-owned energy company partners with PLDT and its wireless unit Smart Communications to supply renewable energy (RE) after 7 of the Visayan-based telco giant facilities decided to use geothermal electricity, instead.
Henceforth, the partnership has committed to supply geothermal energy to power up seven facilities in Cebu (Region 6), Samar (Region 7), Capiz, and Iloilo (Region 6). These 7 regional facilities will source their R E from the 100 percent arm and geothermal energy giant, Energy Development Corporation (EDC).
It was announced that "this geothermal switch will allow us to save around P27 million in electricity costs on an annual basis for our 7 seven facilities in the Visayas by the PLDT and Smart chief sustainability officer, recently." She added that "this will support our broader decarbonization roadmap and will enable us to reduce our emissions by about 16,000 tons this year, which amount to 26 percent of our total target emissions reduction for 2023.
Meanwhile, PLDT has expressed its desire to explore First Gen's support "… for the expansion of geothermal energy use for more of their sites across the country, including data center." PLDT and Smart in their report mentioned that "… decarbonization roadmap last year (2022), which targets to reduce Scope I and Scope 2 greenhouse gas emissions by 40 percent by 2030."
In an earlier statement, the First Gen that "in 2016.we made the decision to close our doors to coal-fired power plants to keep our portfolio clean and green. and further added the Corporation is considering the expansion its solar and wind portfolio in the Philippines well as explore growth opportunities for geothermal energy in Asia and Indo-Pacific regions.
MY COMMENT:
The Lopez Group is one the more visible firms with its platform in energy, renewable energy in particular. I appreciate that with its partnership with the PLDT/Smart, they have been vocal in support of the country's commitment to climate change protocol, specifically on the issue of decarbonization as well as the difficult decision on closing doors to their coal-fired power plants, switching to R E.
oo000ooo
NEXT TOPIC : "Phils pursues P1.2-B Climate Adaptation project"
SHARE S & T THOUGHTS through E-Mail: drpacjr@yahoo.com