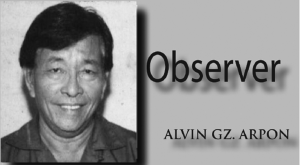 Fifteen incumbent and 10 former senators to include 138 congressmen have been identified by whistle blowers and even by Janet Lim-Napoles alleged mastermind in this PDAF scam, to have amassed millions of pesos from this heartless thievery committed some years back.
Most of these Priority Development Assistance Fund (PDAF) or pork barrel were intended for the benefit of farmers and other poorer sectors of our Philippine society, so we say, heartless indeed !!!
And they are representatives of the people!
-0-
This thievery has unnecessarily smeared the erstwhile honorable image of our lawmaking bodies – the upper and lower chambers. It clearly pictures in news reports that these elected public officials are a bunch of greedy, shameless and corrupt officials, especially if proven true in hearings later in a competent court.
-oOo-
It is so unfortunate that court hearings in Philippine courts take years to arrive at a verdict. We suspect that delaying tactics at the moment is working effectively in favor of the accused, thru the unnecessarily proliferation of lists coming from different individuals; the unstable suspect listing, and with the PDAF scam mastermind Jane Lim- Napoles playing games. She is putting us in an awed situation by saying that another 20 more suspects will be added to the list she has given to DOJ Sec. Leila de Lima. A well-crafted dilly-dally tactics!!
-oOo-
However, no matter how these devilish-architects of propaganda employ these delay tactics, they no longer have any effect on the minds of our tax paying public since they are almost convinced that indeed this PDAF scam actually happened and the law makers – majority of them have largely benefited. Yes, majority of them benefited.
The burning issue of pork barrel abuse has been a significant item in the pages of Philippine's legislative history and performance.
-oOo-
The present scorching issue of Priority Development Assistance Fund (PDAF) could be the worst pork barrel abuse in Philippine history as compared to the past similar pork barrel abuses. Sadly, this present controversy has effectively and sadly wrecked the erstwhile good and respectable image of the Legislature. At this time the credibility of lawmaking has hit rock bottom, all because of these corrupt and shameless lawmakers.
-0-
It is therefore incumbent upon these three, Senators Jinggoy Estrada, Bong Revilla and JP Enrile should RESIGN – who at this time are considered albeit allegedly, the most guilty ones, and for the other suspects to file an indefinite leave of absence.
Court trials for such powerful and influential officials will eat up the ends of time.
Even with that discouraging prediction we still hope that the Department of Justice should soon speed up the filing of cases against these allege perpetrators ASAP; and while these are being formally heard the trio should, I repeat, resign and with the other suspects, file indefinite leave of absence to restore the former good image of the legislative bodies both in the upper and lower houses.