Calbayog City fire incident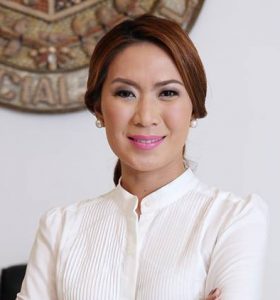 TACLOBAN CITY – Fire victims in Calbayog City received financial assistance from the provincial government and Rep. Stephen James Tan.
The fire victims lost their houses when a fierce fire hit the village of Carmen and part of Obrero on Tuesday early morning.
The fire office in the city, as of press time, has yet to determine the cause of the fire.
The fire victims received P20,000 on April 18 attended by Rep. Tan, City Mayor Raymund Uy, and a representative of Governor Sharee Ann Tan.
At least 215 families were left homeless during the fire that razed the villages of Carmen and Obrero.
"We always need to look at the brighter side, at least no one died during the fire. We always need to look forward. I hope that you will use this cash assistance for rebuilding your homes," Rep. Tan said during the distribution.
The solon provided P10,000 cash assistance while the remaining amount of the P20,000 was provided by the provincial government.
In his message, Mayor Raymund Uy was thankful to all those who immediately provided assistance to the city government and to the fire victims themselves.
"We are thankful for all this help, and we hope this will give strength to our fire victims to recover fast and continue to go on with their life and live normally," the city mayor said.
Mayor Uy also expressed his optimism that the cash assistance from the provincial government and Rep. Tan will help the victims a lot to start rebuilding their homes.
All fire victims are temporarily staying at the city's sports convention center.
Mayor Uy disclosed Sen. Bato de la Rosa and the city government of Maasin also pledged to provide assistance to the fire victims.
He added that the city government is also planning to provide permanent houses to them.
"We wanted that if we relocate you, the lot where you will be staying will already be in your name, that you own it. A property that no one may use during election to threaten you. A property that you will pay for a certain amount and you can give as an inheritance to you children," Mayor Uy added.
(ROEL T. AMAZONA)