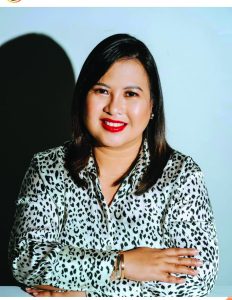 Dr. Y cosmeceuticals came to life during the pandemic when Dr. Yohann P. Luzano, a registered pharmacist and board-certified dermatologist found herself delving into an extensive array of journals.
"Being confined to my home due to Covid-19, I dedicated my time to reading numerous studies, particularly those related to skin components," she said. She added that her intention was to utilize this knowledge for the benefit her patients in the clinic. Amidst her exploration, she stumbled upon a groundbreaking research on several remarkable ingredients such as the patented Beta Glucan, rosehips, and fibresol 2.
Motivated by these discoveries, she created an acne line, with beta glucan as the primary component. And subsequently introduced a supplement enriched with rosehips. Finally, she felt compelled to develop Dr. Y Premium Glutathione, utilizing the remarkable properties of the patented fibresol 2.
While the benefits of glutathione are widely known, Dr. Yohann wants to focus on the remarkable effects of Fibersol 2 and Lingonberry.
Dr. Y Premium Glutathione effectively prevents acne by harnessing the remarkable skin-protecting properties found in Lingonberries.
"As a Dermatologist, it is crucial for me to have a product that not only acts as a skin lightening agent but also provides practical benefits for everyday life. This product should address not just skin texture, but also encompass the overall health of individuals and effectively combat the prevalent issue of acne, particularly among adolescents," Dr. Yohann said.
To avail of this product, visit youthPLUS Skin and Laser Center at 143 P. Zamora St. Tacloban City or call 09173072647 for inquiries.