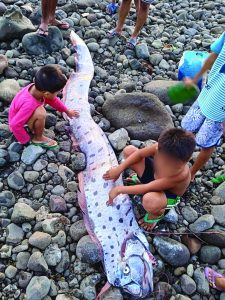 Barangay and SK elections
TACLOBAN CITY– The Commission on Elections (Comelec) in the region has identified areas where they, together with security forces, will give focus relative to the conduct of the forthcoming barangay and Sangguniang Kabataan (BSK) elections.
Security concerns in these areas will be an utmost issue as they are preparing for the October 30 village polls, says lawyer Jose Nick Mendros, the Comelec regional director.
While they could not yet specifically identify the barangays which would be considered as 'areas of concern' the Comelec in the region are eyeing the following areas: Northern Samar, parts of the third district of Leyte, northern part of Eastern Samar, and the first district of Samar.
According to Mendros, these areas are seen as potential flashpoints in the village elections based on past history.
"It's mostly due to the presence of armed groups and history of violence, threat, and intimidation," the Comelec regional head said.
Police B/Gen. Vincent Calanoga, the regional director of the Philippine National Police (PNP) in Eastern Visayas, for his part, said that they are already ready for the forthcoming barangay and SK polls.
He said that they have already deployed several teams to different parts of the region, notably in the Samar provinces, where there is presence of the members of the communist rebel group, the New People's Army (NPA).
"The purpose is to fortify the barangays that were cleared (earlier) by our troops," Calanoga said.
These barangays will be given needed security both by the police and soldiers to ensure that the conduct of elections in these areas will be peaceful and orderly, the police regional director added.
Meantime, the Comelec regional office conducted a forum on Wednesday (August 2) attended by incumbent barangay and youth officials as well as prospective candidates in this city.
The purpose of the event was to discuss all the guidelines relative to the forthcoming elections and for these would-be candidates to be informed of these guidelines, Mendros said.
"The Comelec believe that the more the candidates will be informed, the more that the conduct of the elections will be peaceful," he said.
Mendros said that he is also encouraging all local Comelec offices in the region to do the same activity ahead of the Oct.30 barangay balloting.
A photo exhibit showing the evolution of the country's conduct of elections was also held during the gathering held at the gymnasium of the Eastern Visayas State University, this city.
JOEY A. GABIETA