TACLOBAN CITY– The Bureau of Fisheries and Aquatic Resources(BFAR) warns fisherfolks to hold off handling, transporting, and consuming shellfish amidst the current shellfish ban at San Pedro Bay.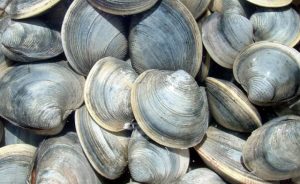 BFAR posted its latest Red Tide Advisory or Shellfish Bulletin No. 6 on Feb. 22, 2023, imposing a shellfish ban in several bays within the country.
Out of all the 17 shellfish productive bays in Eastern Visayas, only San Pedro Bay in Basey, Samar was included.
Information Officer Christine Gresola explains the dangers of consuming shellfish during a red tide which could go to death caused by Paralytic Shellfish Poisoning (PSP) with symptoms almost similar to food poisoning.
Additionally, Gresola clarifies that only shellfish and "alamang" from the said bay are not safe for human consumption.
Since shellfish are filter feeders, they process large volumes of seawater to ingest their food, which leads to a higher concentration of the PSP toxin found in Basey waters.
Whereas, fish, squids, shrimps, and crabs may be consumed provided that they are fresh, washed thoroughly, and internal organs are removed before cooking.
She then stressed the importance of the citizens' roles in monitoring the handling of shellfish in their area and encouraged them to keep a look out for illegal transportation of shellfish specifically those with no auxiliary invoice issued by their LGU.
Penalty for civil disobedience amounts from a fine of P1,000 up to P10,000 and/or imprisonment of no less than two months up to one year. Fortunately, no cases have been reported as of this week.
(SAMANTHA JANE B. CRUZ, LNU Student Intern)