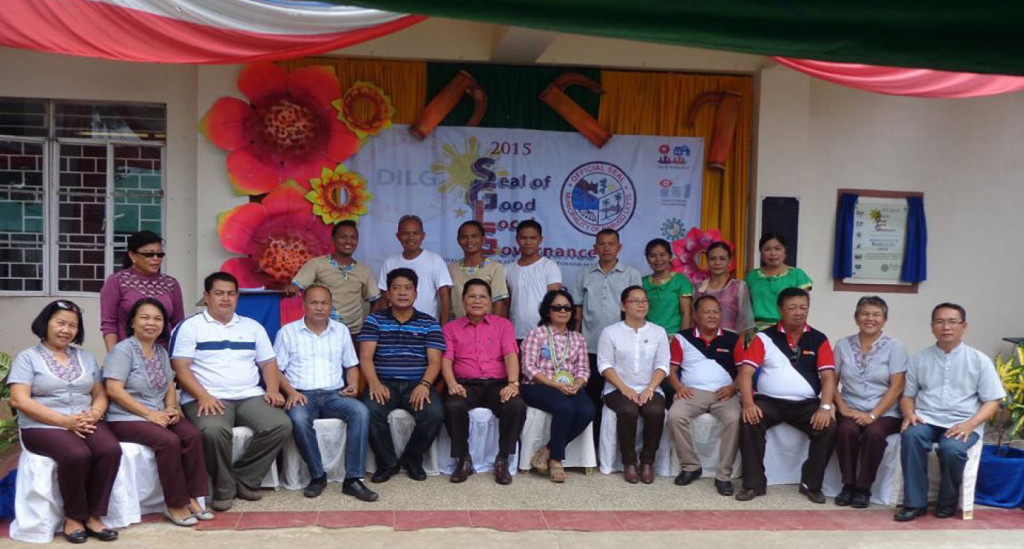 TACLOBAN CITY- The Department of Interior and Local Government (DILG) conferred the seal of good local governance (SGLG) to the town of Barugo in Leyte.
The award was personally accepted by the town officials led by Mayor Alden Avestruz who said that he could not hide his "pounding joy" as he underscored the importance and benefits of having such recognition. "Today is a day of celebration. Today is the day when the municipality of Barugo is hallmarked in the pedestal of the best, worth emulating local government units. Indeed it is worth celebrating because for the whole of Region 8, only five municipalities have passed the good local governance criteria…and Barugo is one of them," Avestruz said during the conferment held last September 8.
"My heart is pounding with joy as I stand before you today to deliver these words of gratitude for the much coveted Seal of Good Local Governance (SGLG) award of the Department of Interior and Local Government (DILG)," the town mayor said. The recognition to Barugo's excellence in governance was personally handed by DILG Regional Director Pedro Noval, Jr. and Artemio Caneja, provincial operations officer for Leyte. The SGLG was introduced last year by former DILG Sec. Mar Roxas to provide greater challenge to local government units to continue good governance practices and at the same time, provide better services to their constituents. For a local government unit to receive the SGLG, it must meet the criteria of the core components of the seal which include good financial housekeeping, disaster preparedness, business friendliness and competitiveness, social protection, environment management and peace and order. Mayor Avestruz said that the award only validated on what his administration has been doing for the past years now that only redound to the benefits of the people of the town.
"The award validates that what we have done and what we are continually doing is for the welfare of our constituents and in accordance with the mandate of a transparent and accountable government. Consequently, the award validates that we are on the right track," Avestruz said. Avestruz said that in the aspect on good financial housekeeping, his administration installed the full disclosure policy boards in all noticeable areas like public market and municipal hall.
The policy boards indicate financial reports, notices of procurements and vacancies at the municipal hall. For disaster preparedness, they have organized local disaster risk reduction and management council and emergency response team with adequate equipment. "(And) for social protection, the LGU is making sure that the needs of our constituents are well taken care of especially on health, education and the needs of our elderlies, pregnant women, and persons-with-disabilities. Our municipal health center is PhilHealth accredited," Avestruz said.
In the aspect of peace and order, his administration has adopted the anti-criminality action plan to prevent the proliferation of crimes in the locality.  "We have also organized a local peace and order council which helps laid out plans and programs to help maintain the peace and order in the municipality. And to effectively combat crimes, we have asked the support of the barangays to activate their barangay tanods or barangay peacekeeping action teams," he added. Mayor Avestruz expressed his gratitude to other officials of the town to include the barangay officials and the people of the town themselves acknowledging g that without their support, he could not achieve this recognition. (JOEY A. GABIETA)