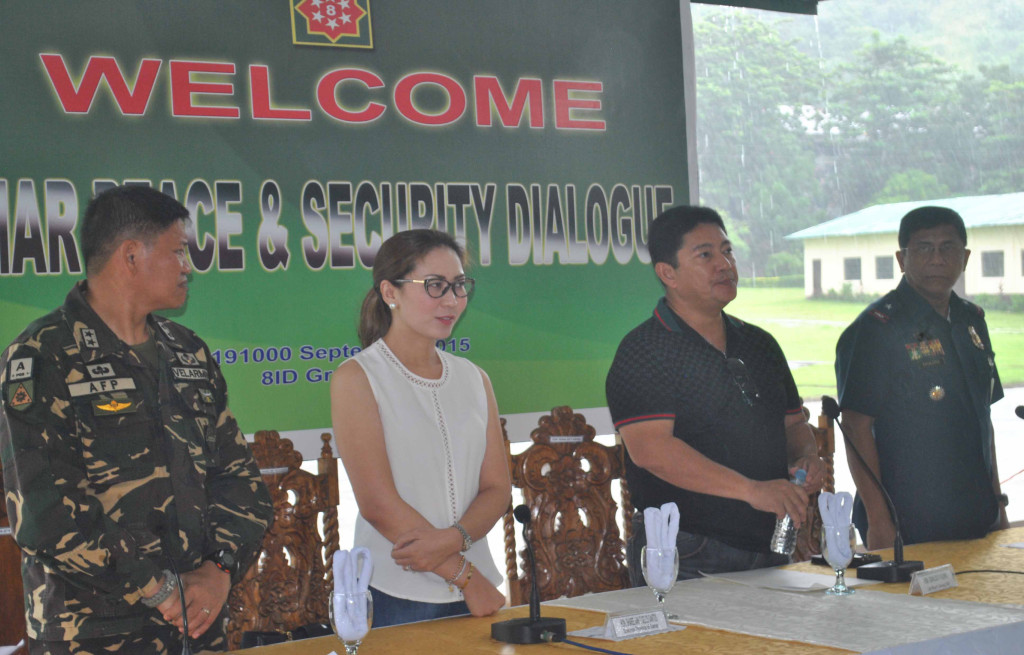 CATBALOGAN CITY- A peace agreement will be signed by security and elective officials of Samar as a way to combat the series of killing incidents that have rocked the province for the past months now. The signing of the peace agreement is scheduled on October 1 in Calbayog City where most of these incidents took place. During a peace dialogue held in this city last Sept.12, those present of the said occasion have agreed to come up with an agreement in hopes of solving the killing incidents. Present during the said peace dialogue with Governor Sharee Ann Tan were Calbayog City Mayor Ronaldo Aquino and the mayors of Gandara, Matuguinao, San Jorge, Santa Margarita and Almagro.
The scheduled peace agreement was agreed in the wake of a shooting incident on September 15 in Calbayog killing five people, two of them were children. The seven perpetrators were said to be members of a private armed group. Since the start of the year until this month, 34 shooting incidents have been reported with 22 deaths, most of them barangay officials. Gov. Tan and Mayor Aquino, who belong to different political camps, said that they want to see an end of violence rocking their province.
"I'm very positive that with the signing of a peace agreement, we could achieve peace, particularly in Calbayog where most of the incidents happened," Tan said.
Aquino said that he want to see the end of killing incidents in his city. "Nothing will happen to us if these killing incidents will not stop. We want to have a peaceful and better Samar," Aquino, who chairs the Regional Peace and Order Council (RPOC), said.
Samar, particularly in Calbayog, has always been identified as "concerned area" during election time due to the presence of armed men reportedly maintained by some local politicians. Both Aquino and Tan have denied that they have armed groups.
Police Regional Director Chief Supt. Asher Dolina and Major Gen. Jet Velarmino, commanding general of the 8th Infantry Division, have also vowed to break the private armed groups in the province. Both security officials said that for them to achieve their goal in ensuring peace will prevail in Samar, officials of the province, to include in the barangays, should extend their cooperation and support on their campaign. "We need your help to stop these killings. You are from Samar, you must show your concern to your province like how we in the law enforcement agency show our eagerness to solve the problem in this place," Velarmino said. "We don't like to see people die just because of misunderstanding and indifferences in our political view," he added.