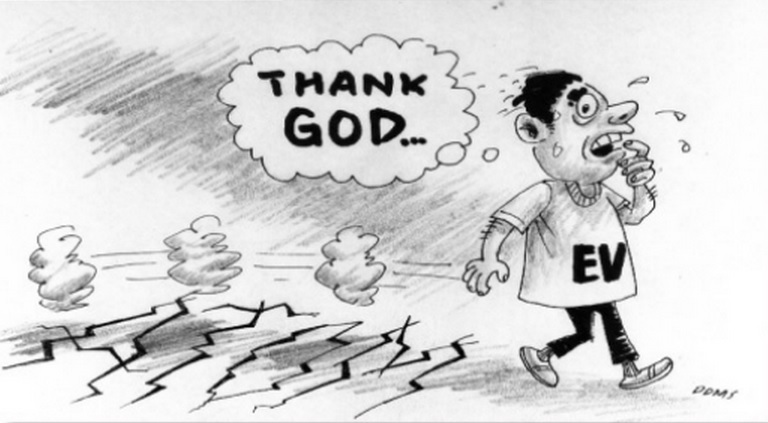 Six months after megastorm Yolanda created an unprecedented destruction across the Visayas largerly Leyte and Samar islands, various humanitarian agencies reported how far they have gone in their recovery and rehabilitation efforts. Thanks to the donors and benefactors who contributed, substantially or not, to the funds used for these efforts. Far beyond the people's general impression, areas hard hit by Yolanda, such as Tacloban City and adjacent towns in Leyte and Samar, are constantly rising up and rebuilding things and pursuits better and safer.
Running eight months from the day of the Yolanda onslaught, survivors who are supposedly aided by the government in terms of shelter and livelihood are yet clamouring for what they ought to enjoy as citizens of this country. By operation of law, the state is to stand as the guardian of these ailing citizens, whose future and hope were ferociously ruined by the natural calamity. The government, among all institutions with or without juridical personality, should be the first to respond and provide the basic survival help the survivors need with dispatch or sans any delay.
Apparently this time, particularly in Tacloban, which is said to be ground zero in the sty Yolanda onslaught, the government is the blast to respond yet the institutions that has the greater bulk of donations, largely of foreign sources. If the non-government humanitarian agencies are simply requiring a soon disbursement of the cash needed to finance the recovery and rehab efforts for the typhoon survivors, the Government of the Republic of the Philippines has a litany of excuses for the delay in carrying out these efforts.
Albeit necessaries under the system of bureacracy, the voluminous requirements before one project is implemented and ensued once started make the delivery of services more sluggish than a snail's pace to the point that the need is over before it is provided. Worse, lives are wasted before the help much sought for is given. Coping with the red tape syndrome in the government would be just fine if all money-based transactions in the government are treated the same way. What about the emergency purchases and rigged biddings in the guise of urgent need only to find out hpw corruption had gotten into the way.
The PDAF scam, which is now dragging hundreds of names of self-acclaimed noble statesmen, is a classic example how corruption has weakened the moral fiber of the entire bureaucracy and tainted the integrity of the government on financial matters. With the billions of pesos in donations dumped into the coffers of the government and occurence of natural calamities not something new to it, delays for non-availability of paper requirements should not be a reason, unless something is being cooked in the kitchen, which is not supposed to happen.