PNP said Holy Week observance in EV peaceful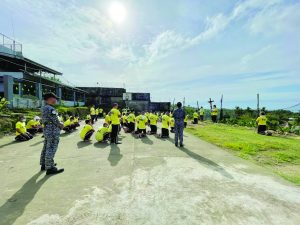 TACLOBAN CITY– About 63 persons across the region were arrested on Good Friday (April 7) due to illegal cockfighting or 'tupada.'
The arresting police also recovered in a total bet of P8,178 and more than 20 fighting cocks in the process.
Based on the reports from the regional police headquarters based in Palo, Leyte, the arrested persons were caught red-handed engaging in the illegal cockfights during Good Friday.
While cockfighting is allowed under PD 449 or the Cockfighting Law of 1974 in certain instances like fiestas and inside a licensed cockpit, the law prohibits it during Holy Thursday and Good Friday, among other instances.
Of the 63 persons arrested during the different police operations, 27 of them were from Leyte province including six from this city; 15 in Eastern Samar; 11 in Samar province; and five each from Biliran and Northern Samar.
All arrested were charged for violation of PD449 and are currently detained at the lock-up facilities of the police stations.
Meantime, the regional police headquarter said that the entire Holy Week observance in Eastern Visayas was general peaceful with no major untoward incident.
Police Regional Director B/Gen. Rommel Franciso Marbil said that they have not monitored any untoward incident during the entire Lenten Season, particularly on Black Friday.
"(The) Police Regional Office 8 has put extra efforts in making the whole of Eastern Visayas safe and secured while observing the Holy Week. This success is a combined effort of the PNP, other law enforcement agencies, and civilian support groups," he said in a statement.
To recall, 3,600 police personnel were deployed during the Holy Week observance in the region detailed at areas frequented by the public like churches, terminals and airports, and beaches.
JOEY A. GABIETA