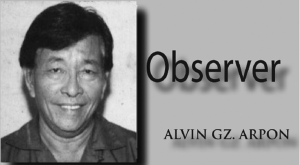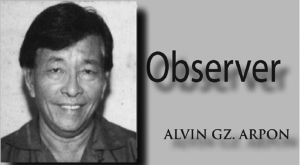 To travel along the highways from Tacloban to Isabel passing by ten towns I am impressed by the positive transformation of the landscape especially the rehabilitated dwellings by the highways, plains and valleys that were destroyed by Yolanda.
I am impressed at the glistening rooftops that are newly installed now a far cry among these dwellings that Yolanda literally crumpled, disheveled and transformed into pitiful ruins when it hit Leyte almost a year ago.
Today we seldom see a house with nipa-thatched roofing along these areas. Yes, they're almost all gone. Nipa-thatched houses were owned by the below-averaged low income and poor families.
-oOo-
With these dwellings now with galvanized iron rooftops can we be confident in saying that their lifestyles or their economic lives have improved? Sadly not! We know for a fact that these new galvanized roofs were given free by government thru the Dept. of Social Welfare and Development (DSWD) and from scores of philanthropic and generous people here and abroad.
It will therefore not be a regular program providing roofs in normal times.
-oOo-
In the long, long past nipa-thatched –weaved for roofing purposes was a cottage industry that littered the countryside because most of the homes used nipa thatches Nipa roofing do not last long compared to galvanized iron sheets but it makes homes much cooler and the market was good because majority of our people need nipa thatches. We are still a country of below average and poor economic-status families.
-oOo-
Where have all the nipas gone? Just like many of our forests, seashores and river banks where nipa grew then, these have been depleted. Mangroves have been sources of fuel in bakeries then and in many households especially in our region.
So there is a need for massive mangrove replanting program. PASAR in Isabel is now undergoing that project along the seashores and riverbanks inside the Industrial Estate. Their mangrove replanting activity extends up to nearby towns of Merida and Palompon.
In Barugo to include many other towns in Leyte, DENR had undertaken mangroves replanting activities.
In fact, this is one of the concerns of Leyte Governor Dominic "Mic" L. Petlla a serious focus on his environmental protection and development program. Certainly he shall make this program another priority region-wide now being the newly appointed chairman of the Regional Development Council in Region 8.
Biliran province likewise is also undertaking such noble and much-needed project province-wide says a Philippine Information Agency text message.
-oOo-
As the population increases – families increase as well, so therefore homes will be built by new families. Prices of galvanized iron sheets are beyond rich by ordinary families so let us restore the diminishing mangroves in our seashores and river banks.
The public should seriously be on hand to actively participate in the implementation of these projects. That time is NOW!