SPEAKER Martin G. Romualdez on Friday assured President Ferdinand "Bongbong" Marcos Jr. and the nation that "we will have the Agenda for Prosperity national budget before the end of the year."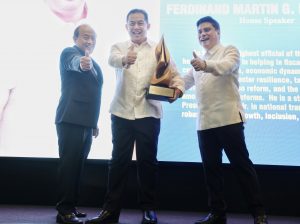 The House leader made the assurance as the House of Representatives and the Senate started reconciling their versions of the proposed P5.268-trillion 2023 spending bill through a bicameral conference committee (bicam).
Ako Bicol Party-list Rep. Elizaldy Co, who heads the House Committee on Appropriations, and Sen. Sonny Angara, chairman of the Senate Committee on Finance, led the bicam panel.
The House had passed the proposed budget for next year based on the National Expenditure Program, President Marcos' version of the spending plan. The Senate approved its version this week.
Romualdez said the two chambers have enough time to come up with the final version of the budget before they start their Christmas recess on December 17.
"We have sufficient time; we will finally approve the budget before yearend. It is the most important tool in accomplishing the objectives of the President's Agenda for Prosperity and his eight-point socio-economic development plan," Romualdez said.
"With this budget, which is the first full-year spending measure proposed by the President, we hope to sustain or even accelerate our economic growth, which should benefit all of our people," the Speaker said.
He pointed out that the data for the first three quarters of the year "is very encouraging."
"With economic expansion figures averaging 7.7 percent, we are on track to achieving the administration's growth target for this year of 6.5 percent to 7.5 percent," Romualdez stressed. (PR)