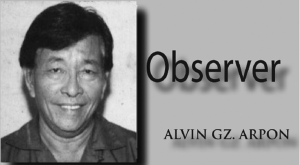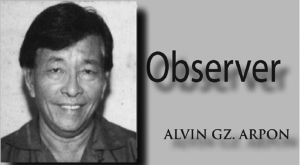 Vice President Jejomar Binay's dream to become President of the republic has become just like that…a dream. The several exposes of alleged grand scale corruption attributed to him have already sipped into every Filipino psyche that reads, listens and peruses information given by media outlets.
The exposes are like polluted stinking brooks and rivers that flow unimpeded. They effectively emit foul odor to our minds and our sensibilities that disturb normal thinking endlessly, simply because these exposes are so serious and unbelievably so long and widely encompassing a scenario and in the end taxpayers appear so visibly short-changed.
-oOo-
To review: these alleged crimes involve overpricing, kickbacks from all infrastructure projects in Makati. The Vice President is also suspected to own a 350 hectare- agricultural farm in Rosario, Batangas, and an ill-gotten wealth, hence his employment of a dummy. And the most nauseating crime, if true is the kickback that the Vice President is accused of a P200 million in the Boy Scout of the Philippines and the Alphaland deal. Nauseating in a sense because that Boy Scouting is a government organized entity that aims to develop integrity, honesty, patriotism among other values being instilled in scouting. If proven, sobra na talaga.
-oOo-
Certainly, except for the Binay lapdogs, people believe these accusations as true because the Vice President has not appeared in all the Senate hearings of the Blue Ribbon Committee. His defense is that he explained all of these in public fora where he is invited to speak. In these gatherings of course, there were no credible open forum.
The Vice President has to credibly refute all the above charges and by doing so certainly public opinion will definitely change to positive in his favor and in the process Jejomar Binay can or will be the elected President of the Republic of the Philippines.
Why is he afraid if they are not true, is the $64 question.