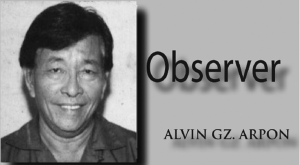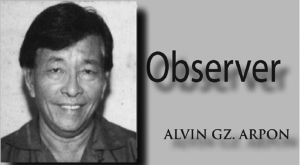 The Philippine Associated Smelting and Refining (PASAR) plant is now fully operational. It has not only resumed operations after massive repairs have been done to what has been reported to be over a million pesos worth of damage, PASAR got as a result of the strongest typhoon that hit the Eastern Visayas area, Yolanda (Haiyan, international name).
Now the industrial estate has now resumed operations.
-oOo-
I was quite lucky to meet Noel Gubalane the newly designated community relations officer or public information officer (PIO) of PASAR, who made revelations of the latest development undergoing in PASAR especially along the realization of its corporate social responsibility.
PASAR, has not only resumed operations, it shall also embark in massive expansion activities. Such expansion objectives will certainly provide job opportunities when it begins its expanded operations activity schedule targeted before the end of the year.
-oOo-
The following days after the typhoon, PASAR immediately conducted relief operations. Being a member of the national organization, League of Corporate Foundation of the Philippines, PASAR was able to generate support from these groups which they share to victims of Yolanda, not only in the town of Isabel where PASAR is found but also to nearby town of Palompon and Merida.
-oOo-
Some of the most unique and indeed quality support PASAR gave to Yolanda victims is their distribution of Shelter packs to residences. Contained in these packs were GI sheets, nails, plain galvanized iron sheets; tools like hammers, ropes to be used in the rehabilitation and repair of damage houses.
-oOo-
PASAR also assisted in the repairs of classrooms from the Alabang Ladies International Groups; the FLOUR Dames Corporation, all Manila based, but international in identity.
-oOo-
PASAR also distributed teachers/and learner's kits which contained ball pens, chalks, lesson plans, etc for teachers; ball pens, school bags other supplies for the pupils.
Recipients of the PASAR dole-outs were Isabel, Palompon and Merida.
This is what they term as Corporate Social Responsibility.
Thank you CRO Noel Gubalane!!
Of course Atty. Rov Velmonte contributed a lot of info/data relative to this resumption of operations Of PASAR in previous news releases.