One of PH best dive sites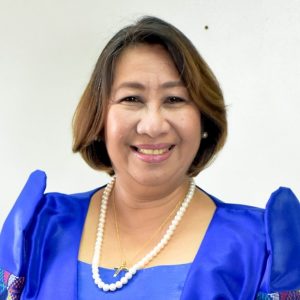 TACLOBAN CITY– The Department of Tourism (DOT) here in the region is giving its support to declaring Panaon Island in Southern Leyte as a protected seascape saying the area is one of the best dive sites in the country.
Karina Rosa Tiopes, the regional head of the DOT-8, said that the declaration could further help attract tourists, particularly diving enthusiasts, to visit the area.
A bill declaring Panaon Island as a protected seascape under the Expanded National Integrated Protected Areas System Act (RA 11038), is pending both at the House of Representatives and Senate.
Tiopes said the move is also timely considering that the DOT is also pushing for diving tourism. Just last week, the DOT launched the tourism dive dialogue in Cebu City.
"We are very supportive of that (bill). Panaon Island which is part of Sogod Bay is (not only) very rich in marine resources but is considered to be one of the best dive spots," she said Thursday.
According to Tiopes, diving enthusiasts even described the area as a 'little of Tubbataha Reef and a little of Anilao.'
"So we are very proud that what is found in Tubbataha, for example, is also found in Sogod Bay," she said.
Tubbataha Reef is a marine protected area located in Palawan and is a world-renowned diving site while Anilao is in Batangas and is considered as the 'birthplace' of scuba diving in the country.
Tiopes said that diving tourism is fast emerging in the region, particularly along Sogod Bay.
She, however, admitted that of the several beach resorts located along Sogod Bay, only three are considered as diving resorts which are all in the town of Padre Burgos.
"There are only a handful of dive resorts there and that means, we can only have a limited number of guests that we can accommodate," she said.
The diving season in Sogod Bay is between the months of November to April wherein only 2,500 guests during this time could be accommodated, Tiopes said.
She then asked the local government units to help their office further promote diving tourism and this way, pave the way for investors to locate and construct more dive resorts.
Oceana, an international advocacy organization dedicated to ocean conservation, said that Panaon Island has coral reefs with up to 60% of very good coral cover, way above the national average of around 20%.
It is home to endangered species listed under the International Union for Conservation of Nature's red list of threatened species like whale sharks and sea turtles.
The proposed seascape has an area of about 61,251 hectares or 612.51 sq km covering the municipalities of Liloan, San Francisco, Pintuyan, and San Ricardo in the province.
(JOEY A. GABIETA/ROEL T. AMAZONA)