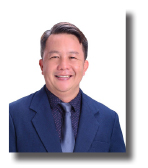 How times changed and how things and even concepts had evolved in this time and age.
The perils of an evolving life geared towards the elimination of problems and friction or the erasing of difficulty had been the Hallmark of this generation.
The old school and the old times cannot be brought back and it seems everything is on short-cut and miniaturized.
Take the case of this facebook post ;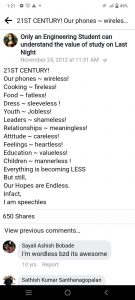 Well this is just a hodge podged of rhymes but it t is on point.
One thing that stands and pops out from the back and forth is the label for leaders.
It says Leaders are shameless.
This writer couldn't agree more.
Clear as day, we knew that our phones had its transformation from the wired landline to the powerful and multi tasked Smart Phone.
We have Microwaves too, fast and easy cooling.
And the food evolved to indecency.
But our children too, obviously became ill- mannered.
And that, our world become the sad reality that we fave everyday.
That we have everday..
Thus, its a good time to reflect, how the miniaturization and the large numbers of sachet mentality in our people affected our overriding mindset.
Did we fail to give discipline and perseverance as vital values , because we have grown focused on what is easy and comfortable?
Read the post again.
And read up to the end.
For now let us accept that there is Irony and the Irony is unrecognize. But there is hope, there is a chance.