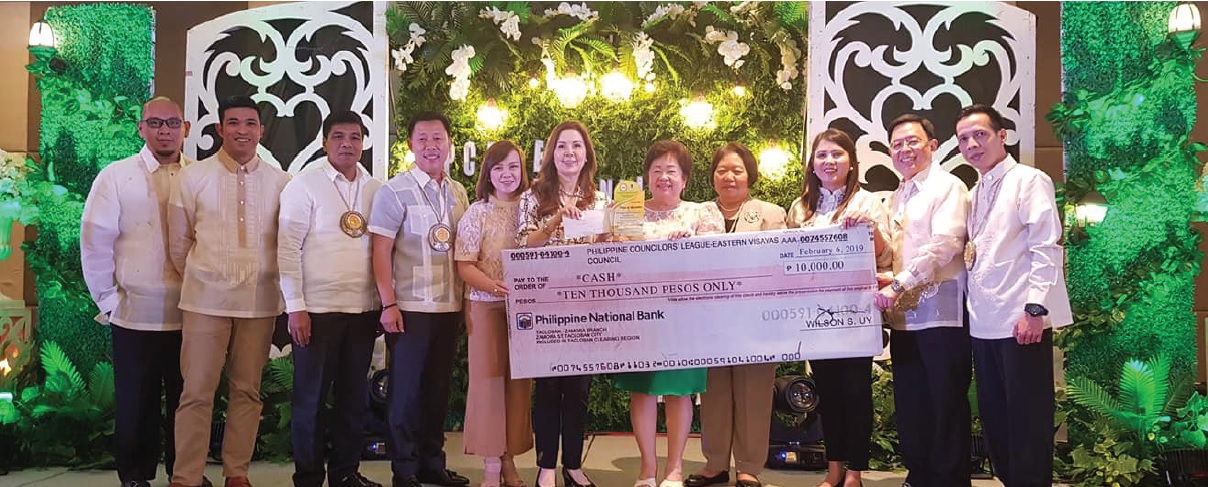 Among the region's best city councils
TACLOBAN CITY- The Sangguniang Panglungsod of Tacloban was a big winner of the recently concluded 2018 Local Legislative Award.
According to Vice Mayor Jerry Yaokasin, the Sangguniang Panlungsod of Tacloban was awarded as the regional champion of the 2018 Local Legislative Award handed out by the regional office of the Department of Interior and Local Government (DILG) and the Philippine Councilors League (PCL) – Eastern Visayas Chapter in a ceremony held on Thursday (Feb.7) at Robinson's Summit Hotel, this city.
Yaokasin, who is the presiding officer of the city council, expressed his gratitude to DILG and the PCL- EV Council, headed by Palo Councilor Wilson Uy, for the 'prestigious award.'
Yaokasin said that the award will serve as an inspiration to them to come up with pieces of legislation that will benefit to the residents of the city and to better their performance as the legislative arm of the city government.
The Tacloban's Sangguniang Panlungsod was awarded 2018 Local Legislative Award in the highly urbanized city (HUC) category.
The said award recognizes the exemplary performance of the council, particularly of cities and municipalities, for legislating measures that help build the foundation of meaningful local administration and development.
Considering its impact to the local Sanggunian, the Local Legislative Awards was conferred to the Sanggunian Bayan and Sangguniang Panglungsod that demonstrated exemplary performance for the period of July 1, 2016 to June 30 2018.
The Sangguniang Panglungsod of Tacloban has enacted ordinances and resolutions that contributed to the attainment of desirable socio-economic and environmental outcomes.
Aside from Yaokasin, accepting the award were City Mayor Cristina Romualdez and Councilors Aimee Grafil, Evangeline Esperas, and Victor Emmanuel Domingo.