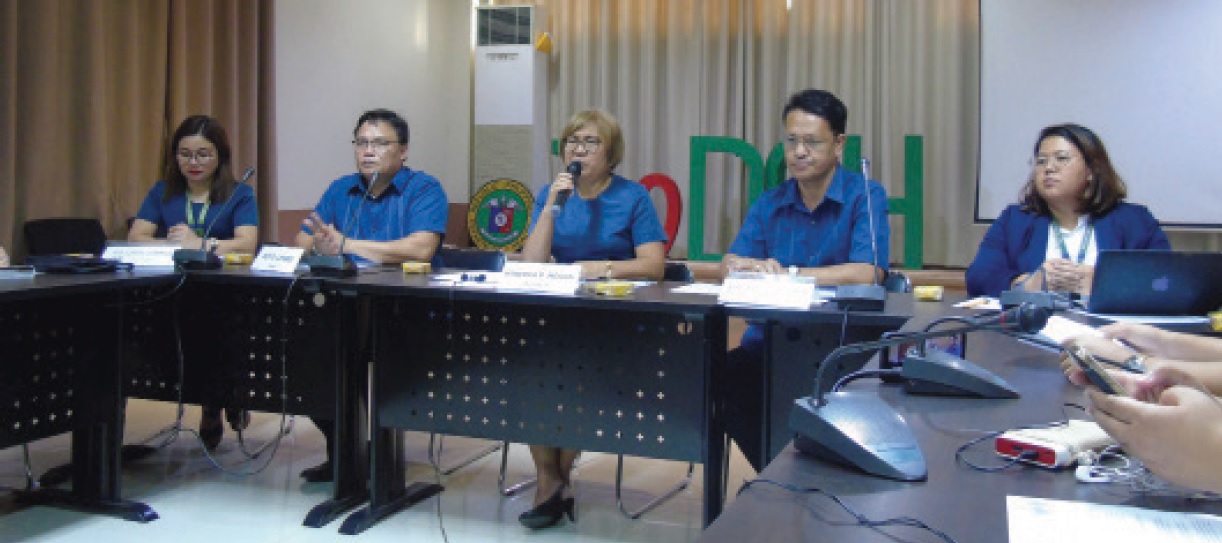 With 11 deaths and 268 persons affected
GOVERNMENT CENTER, PALO, Leyte – With a rising number of deaths due to measles, the regional office of the Department of Health(DOH) now declares a measles outbreak in the region.
As of Monday (Feb.11), the region has about 11 deaths due to measles, the latest to die was a six-month old baby from San Miguel, Leyte on Saturday(Feb.9).
The DOH-8 has monitored that since the start of the year up to Monday, about 268 persons, mostly children, were contacted with the measles.
Areas with the most number of cases of measles are Tacloban City (64), Palo (20), Burauen (19), Dagami (14), and Ormoc City (8).
The 11 deaths came from Palo (4), Tacloban (3), and with each from the towns of Dagami, Pastrana and San Miguel, all in Leyte, and Gandara, Samar.
Dr. Minerva Molon, regional health director, said that with the measles outbreak, they will visit the areas with high number of cases to conduct immunization.
"We will focus first on areas with high number of measles victims and those with high number of deaths," Molon said in a press briefing held at their regional office, here.
Molon added that with the report of a two-months old baby got infected with the measles virus, they will also consider immunizing children below 6-months old to ensure they are safe from the disease.
Children ages 6-months to 59-months are those eligible for measles vaccination.
"We are advising mothers and the general public to bring their children at the onset of fever to the nearest health center for treatment and proper case management," Molon said.
Roderick Boyd Cerro, chief of the DOH regional epidemiology and surveillance unit, said that those who died are were from 6-months old to 5-years old.
"Majority of those who died did not receive measles vaccine," Cerro added.
Director Molon said that as early as November, they have been doing their immunization campaign.
"However, due to Christmas season and we focused more on the increasing dengue cases," Molon added.
The immunization campaign of the DOH was affected after the controversy generated on Dengvaxia, a vaccine intended for dengue fever.
Several parents have claimed that their children have died after they received the Dengvaxia vaccine, a claim vigorously denied by its manufacturer.
Measles is highly contagious respiratory disease caused by a virus and can be transferred from person-to-person by sneezing, coughing, and close personal contact.
Symptoms include cough, runny nose, red eyes, fever, skin rashes that last for more than five days.
Complication includes diarrhea, middle ear infection, pneumonia, encephalitis, malnutrition, blindness which may eventually lead to death.