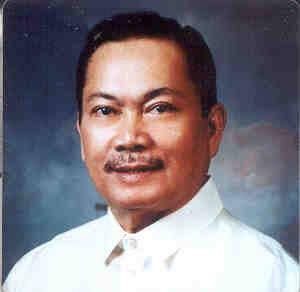 In an unprecedented commitment to solidly support the country's foo and energy security, tycoon Ramon Ang, President and CEO of the San Miguel Corporation (SMC), announced that the Corporation's "sustainability goals include uplifting the lives of at least 15 million people by 2030, adapting a circular economy approach by 2040 and establishing a fully sustainable supply chain by 2040. And lastly, achieving net zero emission by 2050. All these businesses, are working to complete a comprehensive road map to allow us to reach this goal."
Ang further mentioned that "this would help our country attain food and energy security and local industries and make opportunities available to many Filipinos by doing so." This was supported by the SMC Finance Officer who was quoted saying that "the company (SMC) is optimistic about its growth this year now with the pandemic winding down, travel and mobility returning to normal and the general government showing improvement."
The SMC honcho, closed his statement by saying "we are off to a solid start this 2023 with our first quarter consolidated revenues ,improving by nine percentage to P346.7 billion ." Finally, CEO Ang noted that inflation remains a challenge as it affects prices of raw materials.
MY COMMENT:
What the SMC has committed to play a bigger role alleviate the Philippines food and energy security problems, is worth emulating. Other corporations and/or business entities are urged to follow suit to hasten the economic recovery of the country.
ooo000ooo
NEXT TOPIC : "Investors urged to make more RE investments in AsPac Region"
SHARE S & T THOUGHTS through E-Mail: drpacjr@yahoo.com.