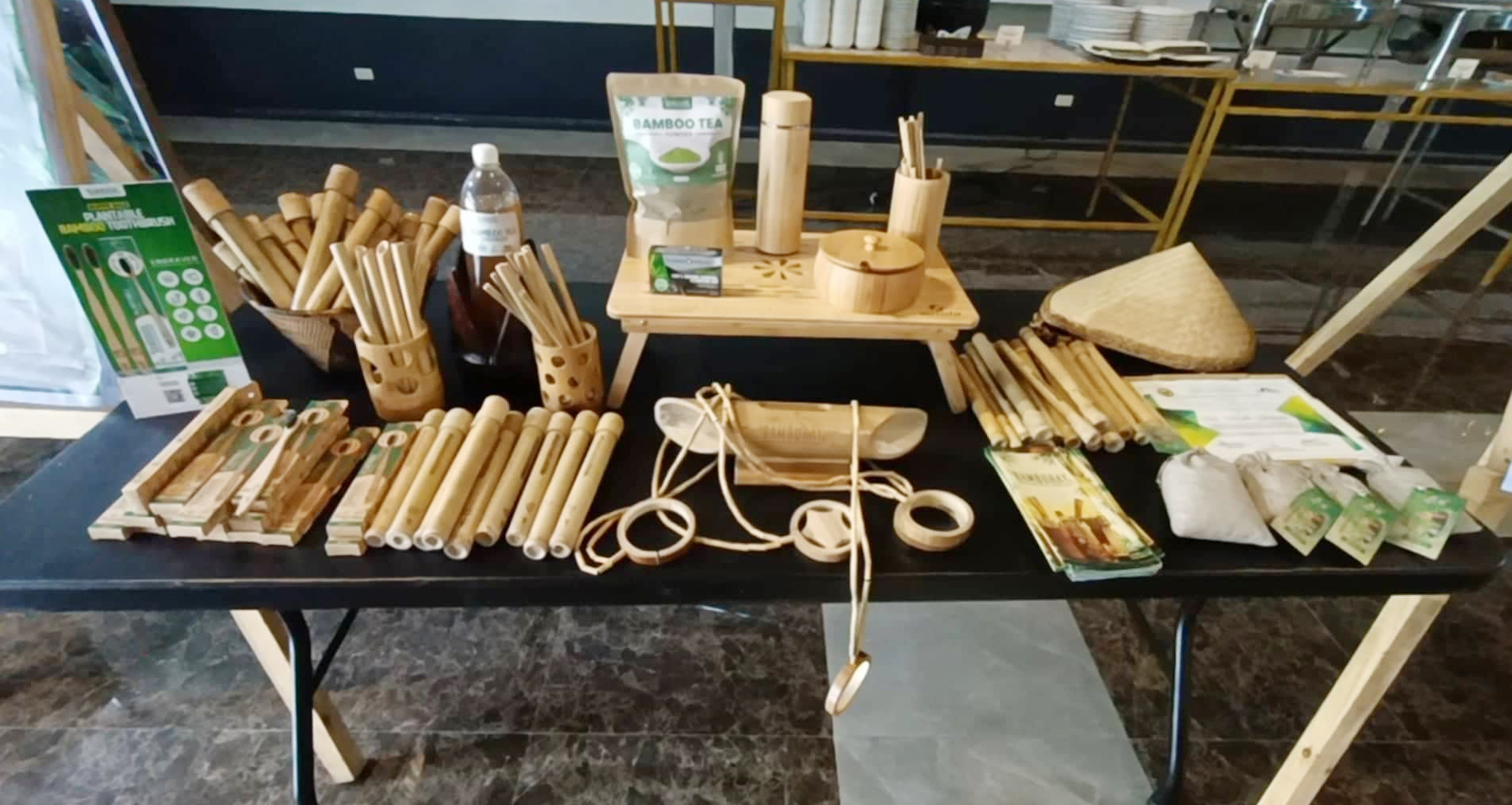 PALO, Leyte– National Security Adviser Clarita Carlos said that protecting the country's environment from disasters is one of the priorities of the administration of President Ferdinand 'Bongbong' Marcos, Jr.
Carlos made this disclosure in her talk at the first two-day bamboo summit organized by the mayors' league of Leyte led by Palo Mayor Remedios 'Matin' Petilla that ended on Wednesday (Nov.16).
"I am very glad that the President is very conscious that climate change should be embedded in every decision-making from the sitio up to the highest level," she said.
"Kasi kung hindi ito mangyari the survival of the planet will be at peril. It is not a national issue, it is an international issue," Carlos stressed.
Carlos, who is considered as among the country's 'bamboo warriors', said that planting bamboos is one of the effective measures in combating flooding brought by typhoons or even just incessant rains.
Planting bamboo is one of the ideal and cheaper ways to combat the effects of climate change particularly in soil erosion along river banks.
She added that planting bamboo should be part of the land use plan of local government units.
Sec. Carlos also challenged the province of Leyte to make the Philippines as the new bamboo capital of the Indo-Pacific region.
Meanwhile, Governor Carlos Jericho 'Icot' Petilla, in the same event, emphasized the importance of the private sector participation in the development of the bamboo industry of Leyte.
Petilla said that the lack of private support particularly investors for manufacturing and production defeats the goal of creating and promoting bamboo industry in the province.
He also noted that LGUs must also craft policies and regulations to help bamboo product investors to manufacture lesser-cost products that people can actually buy.
"If these (bamboo products) cannot be turned into commercial, it is not sustainable," the governor said.
The summit was initiated by the League of the Municipalities of the Philippines-Leyte Chapter led by its president Remedios "Matin" Petilla together with the provincial government of Leyte.
Among the speakers of the summit were former Agriculture Secretary Manny Piñol; Rimmon Parren an advocate, giant bamboo program; Mark Sultan Gersava of Bambuhay Foundation; Engr. Roderico Bioco of Mindanao Bamboo Development Council; Robert Harutunyan of Bamboo Horizon; Engr. Robert Palomares of Engineered Bamboo Development Center; Naawan, Misamis Oriental Mayor Dennis Roa; and Development of the Philippines President Emmanuel Herbosa. (ROEL T. AMAZONA)