Kasambahays also get increase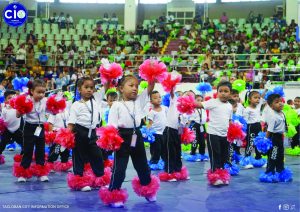 TACLOBAN CITY– The more than 2.15 million workers from the private sector in the region will have an additional P30 for their daily wage, before the end of this month.
This was after the Regional Tripartite Wages and Productivity Board (RTWPB) approved Wage Order 23 on November 6 of this year.
The same body also approved a P500 increase for the 'kasambahays' or domestic helpers' current monthly wage as contained under Wage Order 04.
Based on the new wage order, non-agriculture workers in the region will now receive P405 for their new daily wage.
The current daily wage among those in the non-agriculture sector is P375.
However, for establishments in the cottage and handicraft industry that have less than 10 workers, the RTWPB-8 pegged their daily wage at P375 from the current P345.
Meantime, for those who are in the agriculture sector, the daily wage is adjusted to P375 from the current P345.
The wage body in the region also approved to increase in the monthly pay of the domestic helpers from the current P5,000 to P5,500 for those working in the cities and first-class towns.
While it is P5,000 for those in other municipalities belonging to the second to fifth-class economic categories.
The current monthly pay in these categories for kasambahays is P4,500.
The new wage order will take effect 15 days after its publication of a regional newspaper or on November 30.
The last time the RTWPB in the region approved wage adjustment was contained under Wage Order 22 issued on June 27, 2022.
The wage body, in adjusting the current daily wage among workers in the private sector, cited the increase of goods and services in the region from 115.5 percent in June, 2022 to 122.2 in September of this year.
And while the average inflation rate of the region declined from 6.8% in June of last year to 4.9% in September of this year, the poverty threshold for a family of five persons increased to 7.4 percent in 2018 to the current P11,187.
The decrease in the purchasing power of the peso, from P0.87 in June of last year to P0.82 in September of this year, was another factor considered for the wage adjustment.
The RTWPB, which initiated the move on its own or motu proprio, conducted several consultative meetings beginning on August 24, 2023 in Maasin City, Southern Leyte, and ended on October 9 in Tacloban City.
"After due consideration of the results of the consultations and public hearing, and a thorough review and evaluation of the existing socio-economic conditions in the region, the board unanimously agreed to adjust the prevailing daily wage rates of workers/employees in the region to enable them to cope with the rising cost of living without impairing the viability of business and industry," the board said.
JOEY A. GABIETA