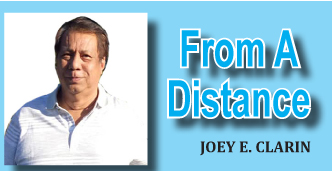 We, Filipinos cannot eat our meal without rice. It's our basic staple for the more than 100 million Filipinos.
The government implemented the Rice Tarrification for open importation of rice and it is estimated that there is some 2.4 million metric tons of rice imports arrived in our country. The flood of imported rice has brought down retail prices but still not low enough, an average of P40/kilo.
For local rice farmers, the imported rice has spelled disaster for their livelihood – with palay prices reaching as low as P7/kilo in some areas from P17/kilo before restriction on rice importation was removed.
There is a possibility that rice traders are holding on to their imported rice to put a halt on falling retail prices. With the unlimited rice importation, retail prices should have dropped lower than existing rates. Such move of traders constituted hoarding, price manipulation and cartel-type operations.
Being the country's staple, rice is no ordinary commodity. It is invested with public interest and welfare. When public interest and national food security are put at risk, the government must draw the line and go after hoarders and profiteers.
The problem is our small farmers. The palay traders have suddenly disappeared. They have become rice importers and are now making a windfall of profit.
The government must modernize the farmers systems of planting and harvesting with the use of machines. The Rice Tariffication Law must help the farmers and the government must be firm and resolute in combating rice controls. It's a pity that our small farmers are the losers of this Rice Tariffication Law.