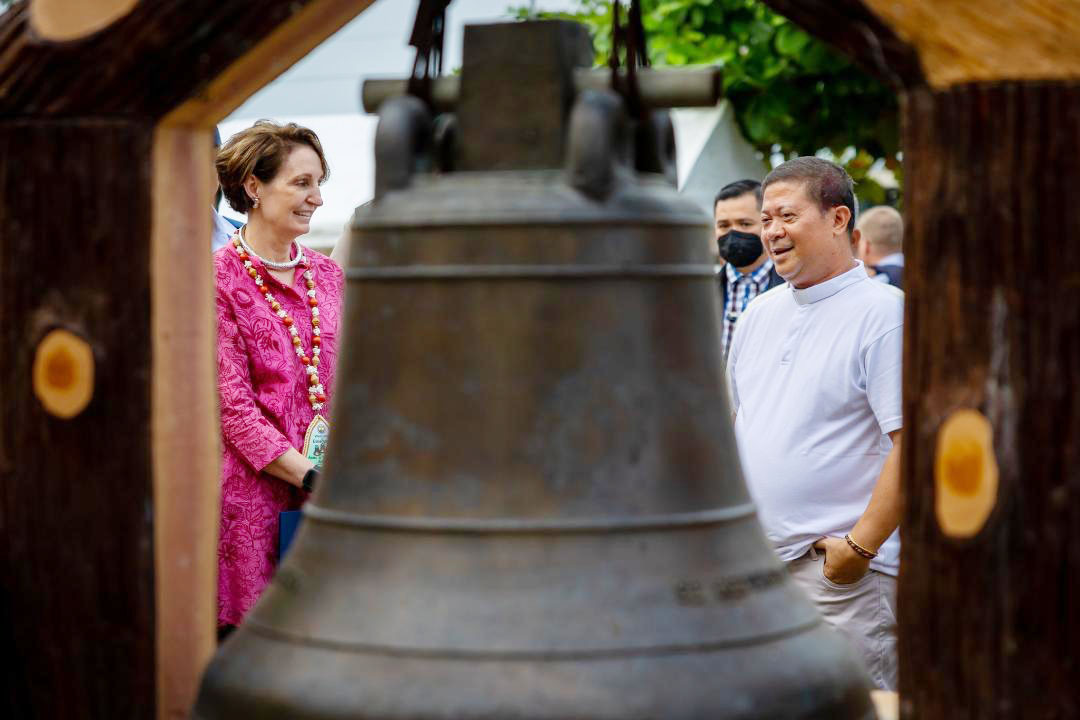 TACLOBAN CITY– U.S. Ambassador to the Philippines MaryKay Carlson visited the historic town of Balangiga in Eastern Samar on Wednesday (Oct.19) to see for herself the Balangiga Bells.
In a statement, Carlson said that the bells are not just historical objects but represent in the pursuit of sovereignty and freedom.
"These bells have witnessed the entire arc of history between our countries—from the painful conflict of the early 1900s when we were adversaries to the moment four years ago when they were finally returned to the Filipino people with whom we now stand as friends, partners, and allies," she said.
"The return of the bells reflects the strong bonds and mutual respect between our two nations and our peoples. These bells are more than just historical objects. They represent the quest for identity, sovereignty, and freedom," Carlson added.
During her visit, Ambassador Carlson was accompanied by U.S. Army Col. Edward Evans, the senior U.S. defense official in the Philippines.
The US ambassador, who is in Leyte to attend tomorrow's 78th Leyte Gulf Landing in Palo town, was welcome by Balangiga Mayor Dana Flynch de Lira and parish priests Fr. Serafin Tybaco and Fr. Manuel Lunario.
To recall, the three bells now enshrined at the grounds of the St. Lawrence the Martyr Church, were returned to the country on December 11,2018, 177 years after these artifacts had been in possession of the American government. (RONALD O. REYES)