TACLOBAN CITY – House Minority Floor Leader and 4Ps party-list Representative Marcelino Libanan hope that more members of Congress will support his resolution urging the Department of Education (DepEd) to integrate foreign language in the curriculum of the K to 12 program.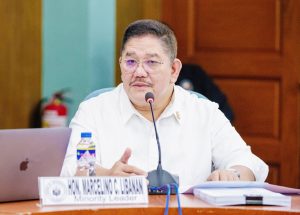 House Resolution 910, however, does not urge DepEd to make foreign language a mandatory subject but instead as an elective or optional for the students.
"English is not enough, we need to learn other foreign languages. In the tourism sector, it makes communication easier. It becomes an advantage in our tourism sector," Libanan said.
The minority leader added that the present generation of Filipinos must emulate one of Jose Rizal's, our national hero's characteristics. His being a polymath, able to speak a total of 17 local and foreign languages, among them were Chinese, Japanese, Dutch, English, German, Spanish, and Portuguese.
Libanan added that learning other foreign languages increases the employability of the Filipinos in the international labor force.
Ask to comment on Libanan's resolution, Department of Tourism Regional Director Karina Rosa Tiopes said that this is a laudable move "as this supplements and compliments technical vocation livelihood tracks of the DepEd K to 12 program."
"Knowing a second language aside from English, will give our youth an edge and open up opportunities for better employment, especially in the tourism industry," Tiopes said.
"Whether they will later be employed as a guide, hotel frontliners or engage in tourism livelihood/business, being able to speak a foreign language will then relate better to foreign guests," Tiopes added.
Only a few schools in the region offer foreign language subjects to primary and secondary students in the region. Mostly Chinese private schools that teach the Chinese language.
In Tacloban City, foreign language subject is offered at the Leyte National High School since 2019 but only focusing on the Japanese language. Screening and interviews are conducted among Grade 7 students before they can be part of the program.
(ROEL T. AMAZONA)