Budget preparation as priority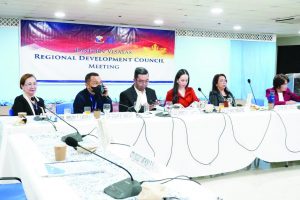 ORMOC CITY– In preparation for their full council meeting next month, members of the Regional Development Council (RDC) convened Tuesday (January 31) here in the city.
Mayor Lucy Torres Gomez, who chairs the RDC, said that the main agenda of their next month's meeting will revolve in discussing the proposed budgets of all government agencies, including state universities and colleges for next fiscal year, 2024.
Meylene Rosales, regional director of the National Economic Development Authority (NEDA), said that as a matter of practice and tradition, as soon as the budget call is released by the Department of Budget and Management, the RDC budget preparations follow because it is part of the process.
NEDA serves as the secretariat of the RDC.
Gomez also informed that all provinces and cities had already presented their priority projects and programs during the meeting.
The council also agreed to incorporate in their projects proposal climate adaptation measures considering the climate changes in the recent years.
The Eastern Visayas Regional Development Plan and Regional Development Investment Program for the year 2023-2028 was also presented Tuesday.
Gomez also emphasized that programs and projects presented for review from the six provinces and seven cities should be ready to implement aside from the climate change adaptation measures.
(LIZBETH ANN A. ABELLA)