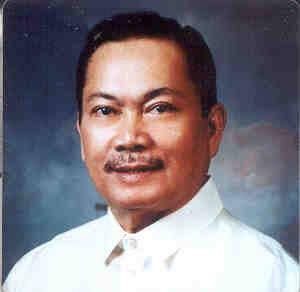 Arguably, the what could be the primary problem of the Philippine agriculture is the fragmentation of its land resource. This single problem over-shadows the issue on the budget rope length or illegal entry of commodities nor importation of agri-products.
The former Chair of the Board of Trustees of the International Rice Research Institute (IRRI), Japanese agriculturist Keijiro Otsuka sums up the country's agri-problem by saying "The decrease in farm size is particularly pronounced in the Philippines because of rapid population growth and partly because of the failure of growth of nonfarm sectors, which can absorb rural labor. If this trend in farm size reduction continues and the economy sustains a fairly high growth rate, the agriculture sector's inefficiency can be a major constraint to further economic growth."
The farmland fragmentation issue dates back to the First Marcos administration (PBBM's father) and persisted till Cory Aquino's presidency.
The present Congress, though, had passed one of the 6 laws one of which could be an antidote to the problem of Filipino farmers. Referred to is the new law that condones the unpaid debts of agrarian beneficiaries (ARBs) under the Comprehensive Agrarian Reform Program (CARP) or from other agrarian reform programs and laws. The condonation issue covers all unpaid amortizations, interests, penalties and surcharges. Under CARP, "the government acquired private lands and transferred these to farmer beneficiaries who had 30 years to pay the debt.
The New Agrarian Emancipation Act was certified among urgent measures certified by PBBM that caused the Land Bank to certify a total of P57.6billion for condonation. Debt condonation isa way to free the rural land market because if the debts are condoned, agrarian reform beneficiaries would now be able to sell or lease their lands. As stated by the president of the Foundation for Economic Freedom (FEF), Re ability to sell or lease translates to what FEF further said "That's the important consequence of the condonation. At its face, it's a game changing reform. . . it will enable farm consolidation through leasing."
MY COMMENT:
The New Agrarian Emancipation Act is timely which agri-farmers had wished for the longest time. Indeed, condonation is the name of the game to lift the lowly farmers from the quagmire of poverty, low farm production and revenue. They, too, need to live a decent life – after all they are also humans!
oo000ooo
NEXT TOPIC : "New equipment monitors algal bloom – MAYNILAD"
SHARE S & T THOUGHTS through E-mail: drpacjr@yahoo.com.