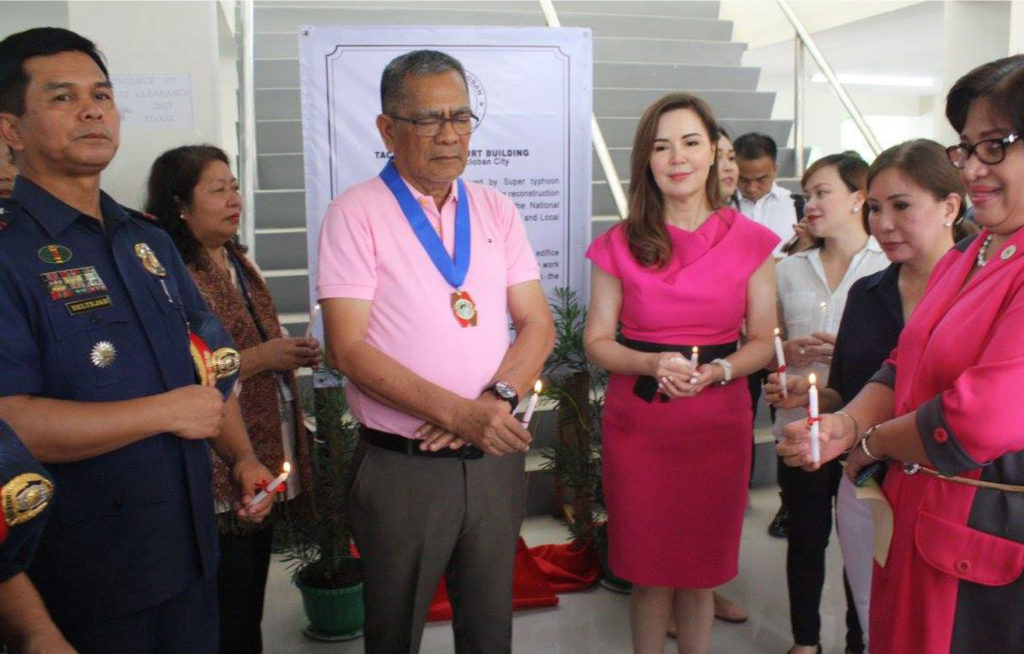 By: ROEL T. AMAZONA
PALO, Leyte- President Rodrigo Duterte will continue to support police personnel who figures in the anti-drug campaign of his administration.
This was assured by Interior Secretary Ismael Sueno who visited the regional headquarters of the Philippine National Police (PNP, based this town, Thursday (December 15).
But while the President, the Commander-in-Chief of the country's armed forces, will continue to back the police forces as they carry out their anti-drug operations, Mr. Duterte will not allow any extrajudicial killings committed by them, Sueno stressed.
The relentless and brutal campaign on the proliferation of illegal drugs in the country being carried out by Mr. Duterte raised cries of opposition from various human rights groups and foreign organizations and governments like the United States and the United Nations.
"We encourage you to be good; many of you are good and performing very well. That is why, our President loves you," Sueno said before the police officials and personnel of the PNP-8.
Sueno was welcomed by police regional director Chief Supt. Elmer Beltejar.
And in a press conference, Sec. Sueno said that while there are "bad eggs" in the police organization, there are more "good eggs" who are carrying out their sworn duties to protect the civilians.
He also said that despite of the strong criticism against the illegal drug campaign, Mr. Duterte will not be cowed by them.
"The President is really very strict against the illegal drugs," Sueno said.
Mr. Duterte had earlier said that he backed the raid conducted by the members of the Criminal Investigation and Detection Group (CIDG) at the Leyte subprovincial jail that killed Albuera mayor Rolando Espinosa Sr. on November 5.
The killing of Espinosa, father Kerwin, self-confessed drug lord of the region, was described by Mr. Duterte's critics as a glaring example that policemen carry out extrajudicial killings in the course of the campaign.
But the DILG, in a report, dismissed that no summary killings have occurred amid the anti-drug campaign of the government.
Sueno claimed that that the campaign is now gaining positive result as crime incidents related to drug use have gone down, to include Metro Manila, the country's center of activities.
"The crime rate has significantly gone down and you can now walk in the streets feeling safe," Sueno said.
Meantime, Sec. Sueno encourages the public to actively participate the MASA MASID campaign of the government spearheaded by the DILG.
MASA MASID (Mamamayan Ayaw sa Anomaliya, Mamamayan Ayaw sa Ilegal na Droga), is a barangay-based campaign anti-criminality, anti-corruption and anti-illegal drugs program which encourages barangay residents to help the campaign.
"So we ask our barangay people to volunteer to provide information who are drug pushers, criminals and corrupt officials," Sueno said.
The program will also serve in "educating" the children, especially the grade schoolers, on the ill-effects of the illegal drugs.