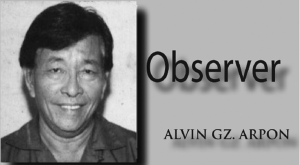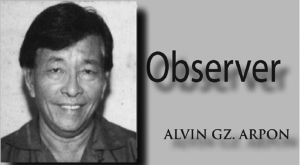 The recent pronouncements of presidential wannabes relative to the 2016 elections appear quite illogical even comic. They project doubts over their qualification to run this country – even their intentions appear questionable.
Vice President Jejomar Binay's recent public announcement carries with it an aura of being "segurista". Flashback:
They had a bitter challenging fight for the vice presidency of the land between himself and Mar Roxas's in the 2010 presidential elections. Binay seems to have forgotten that up to this moment Roxas' frustration could still be burning alive in his heart when he narrowly lost to Binay. And here he comes saying that he looks forward to having Roxas his running mate. It gets funnier when he even toys with the idea of having other even a presidential wannabe Senator Chiz Escudero as a possible running mate.
"Nothing is impossible in politics. Everything is possible in politics" intones the Vice President. It proves if true, that our politicians have weak backbones. It proves further if VP Binay is correct that our politicians do not possess ideals of governance in their hearts and minds. It proves that politicians think primarily for themselves than to serve for the better interest of the nation. Not quite surprisingly DILG Secreatary Mar Roxas is so cool to that position of Binay that recently he even toys with the idea of supporting the moves of some political leaders to encourage President Aquino to run for another term. Ano ba yan? He does NOT sound presidentiable with that stand. (Of course the President serves only for one term of six years, and therefore the proposal of the P'noy loyalists is unconstitutional unless and until the Constitution is amended.)
The Binay revelation was denied that a coalition to support his presidential dream will happen between the Liberal Party and the United Nationalists Alliance (UNA), by no less than Senate President Franklin Drilon who at the same time is Vice President of the ruling party. Drilon up tothis writing maintains that Secretary Mar Roxas is still their bet for the 2016 presidential derby. Knowing this therefore it appears that Vice President Binay is not well informed of political development of the opposite camp. Or is he simply releasing a trial balloon?  He leads in the surveys as a winning candidate among presidential aspirants, but surprisingly he still dreams that everybody support his bid. Segurista?
-oOo
We should go back to the two- party -system. We shall attempt to discuss this in the next issue.