Nine years after the massive typhoon struck EV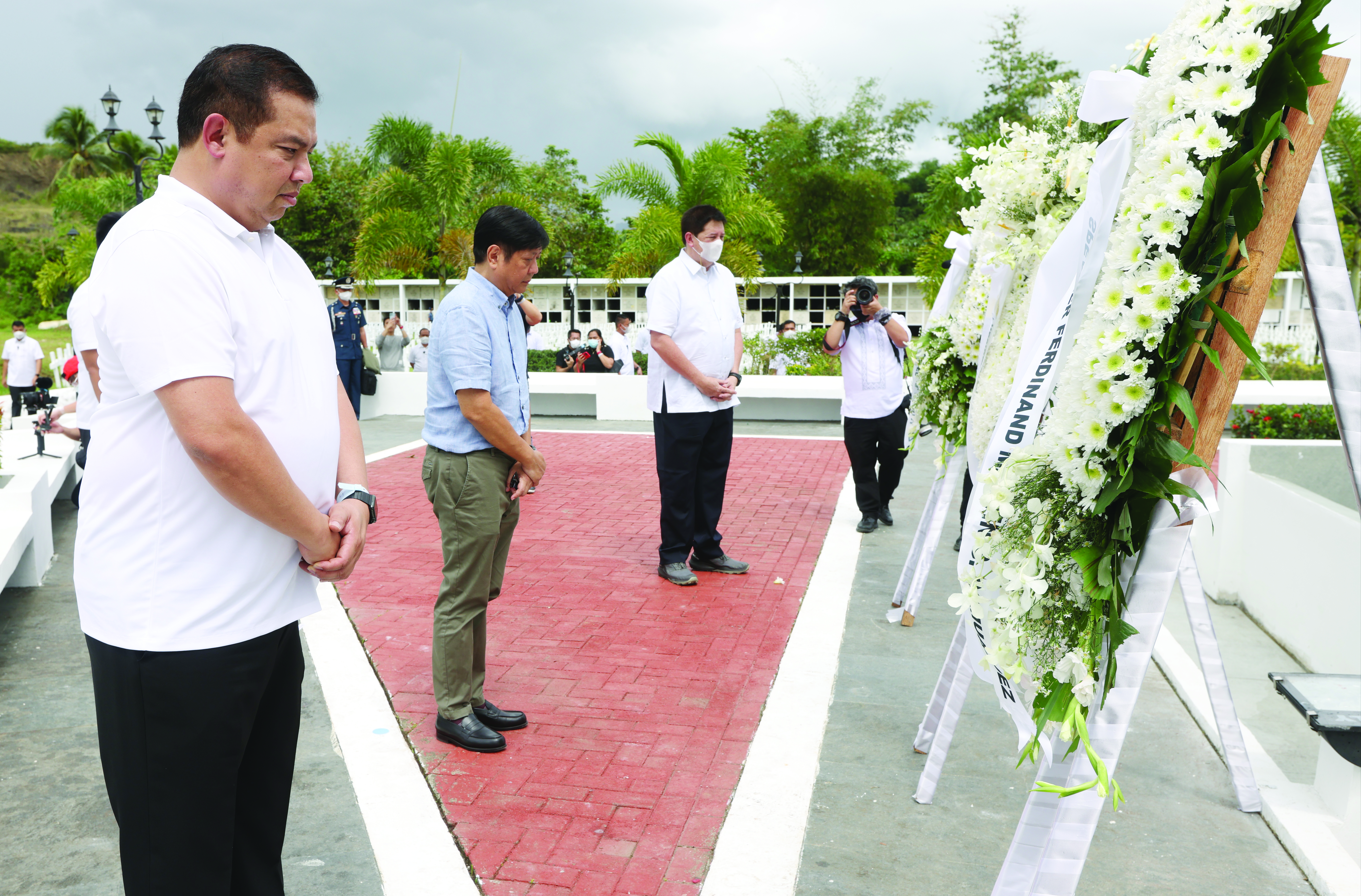 TACLOBAN CITY-President Ferdinand 'Bongbong' Marcos, Jr. said his coming to the anniversary of the onslaught of Super Typhoon 'Yolanda' is not just to remember the dead buried but those who remain to be unaccounted.
In his less than 10-minute speech during the 9th year anniversary of one of the world's strongest typhoons to hit inland on Tuesday (Nov.8), the President said forgetting the unaccounted would mean the tragedy of Yolanda will continue.
"They say why do we commemorate Yolanda still after nine years? I come here because I must commemorate those unaccounted dead that up to now we do not know how many that number is. We must come to these commemorations so that we will remember those who were told not to remember," Marcos said.
"..And we will not forget about them. And we cannot forget about them. And I know, you do not forget about them. That is why we continue to commemorate Yolanda and we continue to grieve our dead. Because we not only grieve the dead that are here, but we also grieve for those who we don't even know how many they are, who they are and where they are," the President added.
In a brief interview after his speech, the President admitted that since Day 1, he has questioned the number of deaths due to Yolanda.
"I'm questioning that since Day 1. Six thousand ang sabi nila. Its not just 6,000 plus," he said.
The counting of deaths due to Yolanda was stopped with still thousands of people reported missing.
Based on the official figure released earlier by the government, the number of deaths in Eastern Visayas, to include here in the city considered to be the ground zero of Yolanda, reached up to 6,000.
However, nine years after the monstrous disaster struck the region, questions as to the actual number of deaths remains.
On the earlier days after Yolanda pummeled the city and some parts of the region, then police director for Eastern Visayas Elmer Soria said that the number of deaths due to Yolanda could have reached 10,000.
After he issued that statement, Soria was relieved from his post on the ground that he would undergo 'stress debriefing.'
Yolanda occurred during the term of former President Benigno 'Noynoy' Aquino III.
Tacloban City Mayor Alfred Romualdez, who was then the outgoing mayor when Yolanda hit the city on November 8, 2013, said that he support on the statement of the President, who is his cousin.
Romualdez said that while it was really 'difficult' to make an actual number of those who perished due to Yolanda, the number of casualties in the city could be higher.
"I think the number of deaths could not be lowered than 5,000. Aside from those that we have buried (at the mass grave), there were families who lost their loved ones who buried them right away," the city mayor said.
The official figure of the number of deaths in the city were placed at 2,270 who were all buried at a mass grave at Holy Cross Memorial Cemetery in Barangay Basper where the commemorative program was held.
Among those present during the commemorative event were Senator Francis Tolentino, Leyte congressman and House Speaker Ferdinand Martin Romualdez, Eastern Samar Rep. and House minority leader Marcelino Libanan, and Interior Sec. Benhur Abalos.
JOEY A. GABIETA