Coinciding 9th year of onslaught of 'Yolanda'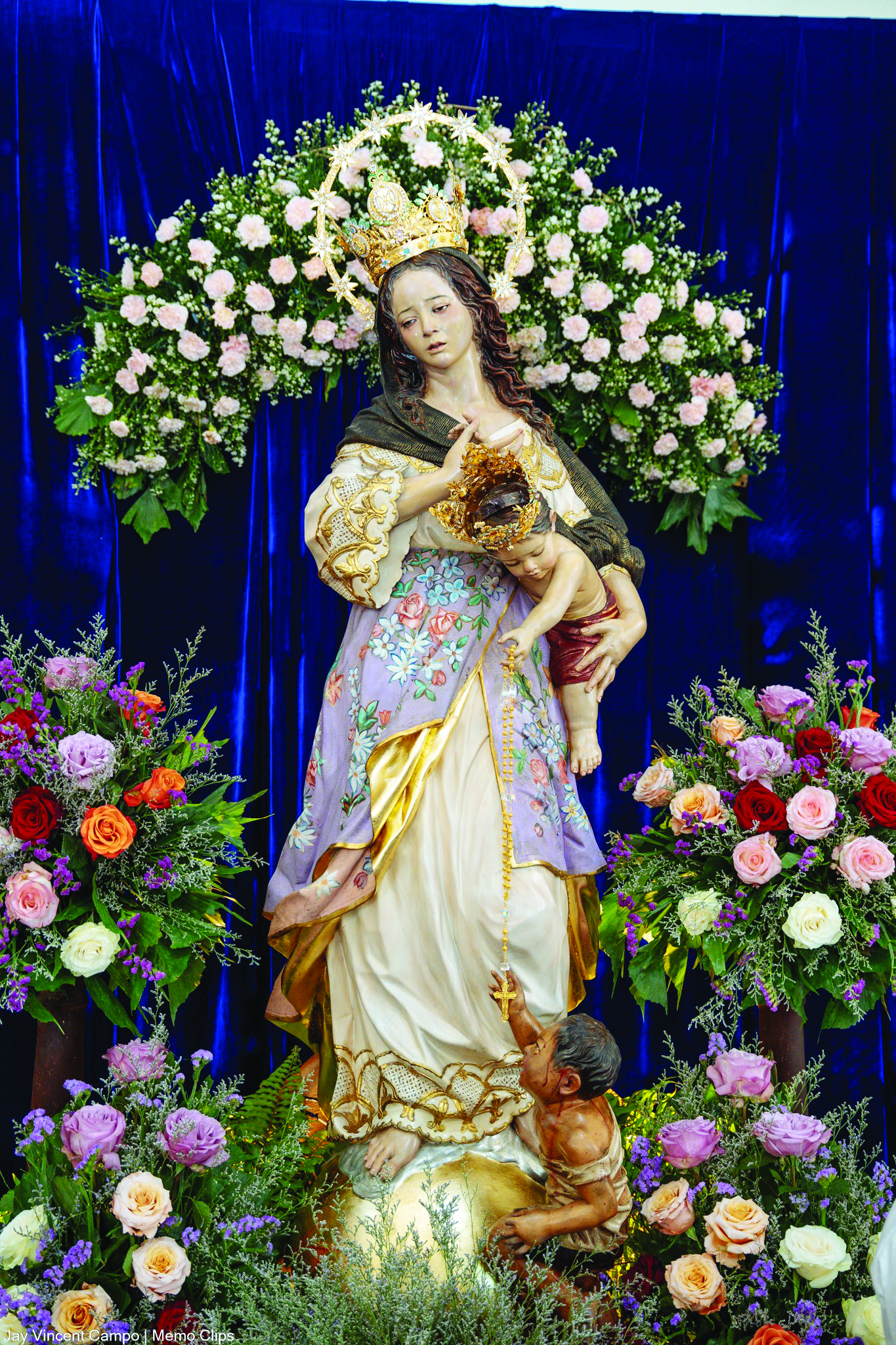 TACLOBAN CITY– A Marian image who inspired hope in the aftermath of Super Typhoon 'Yolanda' was crowned Tuesday (Nov.8), coinciding with the ninth-year commemoration of the monster tragedy.
The episcopal coronation of the Our Lady of Hope of Palo was held at the Palo Cathedral, Leyte, presided by Archbishop John Du and attended by priests and local officials led by Governor Carlos Jericho Petilla, Palo Mayor Remedios 'Matin' Petilla, and Rep. Jude Acidre of Tingog party-list.
The image, made of wood retrieved from the debris of the cathedral which sustained much damage due to Yolanda, was made by ecclesiastical artist Willy Layug with the crowns of the Our Lady of Hope and Her Child Jesus handcrafted by Noli Manalang.
During his visit to Tacloban City and Palo on January 17, 2015, Pope Francis blessed the seven-foot Marian image now enshrined at the cathedral.
Du said that he decided to commission to make the Marian image back in 2014 based on several accounts during the onslaught of Yolanda saying Mother Mary had saved and rescued them from the storm surges.
Archbishop Du said that the coronation of the Our Lady of Hope of Palo nine years after Yolanda's onslaught was an indication that the survivors have moved on from the tragic disaster.
"As we have nine days novena for the dead; we were all mourning for the past nine years. In the same way, Our Lady was mourning with us," he said in his homily.
"But now after nine years, our time of mourning has come to an end. There is a festive character to our celebration," Du added.
Prior to the episcopal coronation, the Our of Lady of Hope of Palo with the Child Jesus has no adornment.
The Marian image is dressed in a Filipino attire symbolizes that She is 'with us,' Du said.
The crowns symbolize hope while the flowers depicts of new day; the anchor is for stability amidst the storms of life while the pearls, fruits of the sea, shows the Lady has triumphed over the waves of the storm.
Meantime, the olive branches means a sign of new life with the aquamarine stones to depict the element of water and the sea while the moissanite diamonds, silver, and gold point on the regal stature of Our Lady of Hope of Palo.
The feast day of Our Lady of Hope of Palo falls every Nov.8.
(JOEY A. GABIETA)