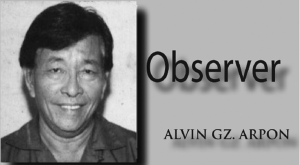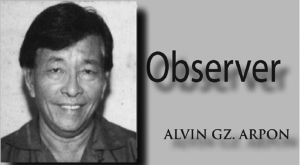 A cultural hub Palo will be in the near future, a vision that is effectively internalized by Carlo Romano, a gifted artist and a man full of enthusiasm making this happen. He is the man behind this program.
This vision is worth watching in focus with an aura of high-level hopes it can be materialized simply because the vision emanates from Mayor Matin Petilla.
-oOo-
For those who are acquainted with the Matin persona up-close, they surely have one common belief about the lady mayor that is agreed by them….by us. She is one professional who makes her objectives of her position realized – as governor for 9 years, one term as congresswoman and a Palo mayor now on her second term.
As municipal mayor of Palo, she has practically put Palo on the map, as it has been transformed into a town bustling with achievements to the joy, contentment and with sincere appreciation of Palo-anons.
-oOo-
Of the many projects' she has ably implemented it is the recently on-going upgrading of culture and the arts' further development that she gives special focus these days. Art and culture used to be the identity of the town in past years. Obviously this has been set aside even neglected by previous leaders.
-oOo-
Today with Romano at its helm, the culture and the arts enhancement – the focus is not only done in the poblacion but in all the 33 barangays of the town.
He has organized training workshop activities in barangays on stage presentations on singing, dancing, visual arts, poetry even photography. Some of these young trainees are likewise given inputs on writing scripts for stage plays.
-oOo-
While Mayor Matin is satisfied with the sincerity and competence for the job assigned to Carlo that he has succeeded in all his undertakings, she recently welcomed the help of PETA, a national organization concerned with arts and culture with Nelson "Bong" Billones. But Bong have other concerns in the national level he has been replaced by his wife Abegail-"Gail" to friends; a PETA member.
-oOo-
Mayor Matin Petilla has organized the Palo Culture and the Arts group which has already staged several presentations during town affairs. Victims of Yolanda typhoon-hit areas were entertained by this group with the end in view of providing inspiration and motivation to the victims so they can move on with messages contained in the presentations.