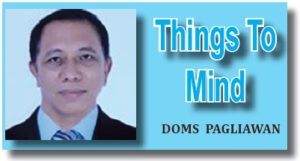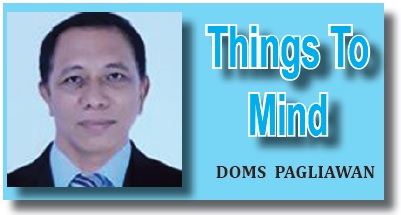 The new year's advent was greeted with news reports about gory vehicular accidents that resulted in deaths and injuries among the pitiful victims. For the most part, based on CCTV footages and the accounts of witnesses, drivers are to blame—it's their fault.
I can't help then but cite my own, recent experience with such drivers, on my way home from Manila last December 22. In fact, that entire trip could be deemed unfortunate already, but it was made worse by a driver's carelessness that risked our lives and put us in jeopardy.
As early as December 12, I already sought to book our trip (my daughter was with me) back home. I inquired from airline websites, but the one-way trip would cost us more than twenty thousand pesos. I could afford it, but it was too costly for me. So I opted to scout for bus companies with Leyte-Samar routes. Legitimate bus companies, of course, like Philtranco, CUL, Silver Star, Ultrabus, BLTB, and some others. To my dismay, all their trips were already fully-booked till January.
I was desperate. We needed to get home in time for Christmas, and to make use of my eleven-day break off my work in Manila. I only had one option—to resort to bogus companies whose operations are clandestine, fly-by-night, and partly hidden from honest law enforcers.
They have like secret agents who run to and fro to recruit passengers from the crowds. This was in Cubao. I quickly got in touch with one of them, a young man with superb sales talk ability. He led me to their "ticketing office" as we walked past a few corners. It was but a small office, with pictures of their "buses" but there was nothing in sight. The ticket cost was higher by seven hundred, but I didn't care. Come travel day, they said, their bus will just pick us up right there.
That day came, but no bus appeared. The man who issued us the tickets hailed an FX taxi and told the driver to take us to a bus terminal in Pasay. This driver obliged and later dropped us beside the ocean of people crowding the terminal. There, we squeezed our way to an old bus packed with passengers. We quarreled to get a couple of seats at the back, for even the center passage was congested with occupants.
Along the way, the bus engine whined endlessly as the driver tossed the passengers left and right due to a lightning speed. We finally reached Matnog safely, but the ferry boat we boarded was the last to be allowed by the coastguard due to typhoon signal number 1. After crossing the strait, our driver engaged in a race with newer, more conditioned buses. Yielding to old age and poor quality, our bus suddenly shut its engine, stopped in the middle of the road, and emitted an air that smelt of gas and fire.
I jumped off the window for fresh air, and for fear the bus might explode into flames. I suffered as a result. The impact to my midsection caused me so much pain we reached home, after several cut trips, with a body bent forward. Had the driver been careful, we would have reached home safely.