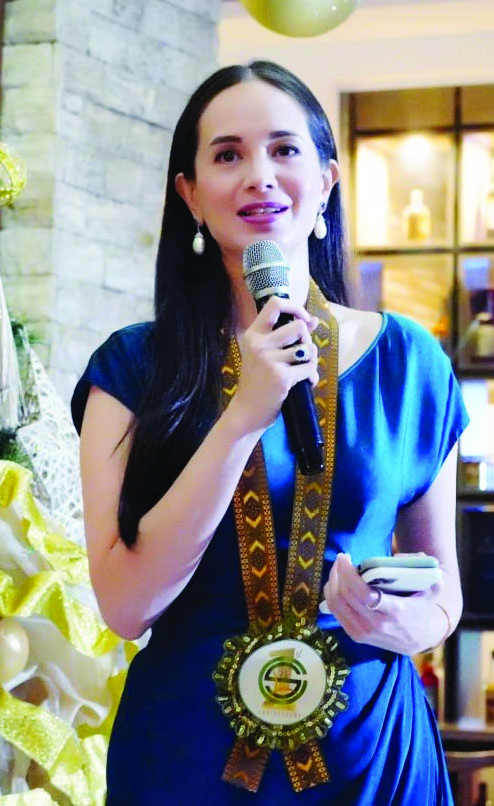 TACLOBAN CITY-Ormoc City Mayor Lucy Torres Gomez was named as the chairperson of the Regional Development Council (RDC) for Eastern Visayas by Pres. Ferdinand 'Bongbong' Marcos, Jr.
The appointment of Torres Gomez was relayed to her by the regional office of the National Economic Development Authority (NEDA) which serves as the secretariat of the regional body.
The President signed the appointment of the Ormoc mayor last October 19, a day before he made a visit to the city for its 75th Charter Day celebration.
"Our warmest congratulations! We are truly happy over the honorable Mayor's appointment, knowing fully well of her sincere commitment to help RDC-VIII deliver its mandate of accelerating the socioeconomic development of Eastern Visayas," NEDA Regional Director Meylene Rosales said in her October 21 letter to Torres Gomez.
Torres Gomez, in accepting the appointment, said that she is happy for the post extended to her by the President.
"I express my deepest gratitude to Pres. Ferdinand 'Bongbong' Marcos Jr. for the honor and opportunity bestowed on me as chairperson of the RDC-8," she said in a statement.
"I look forward to serving the region by promoting socio-economic projects that will fuel our keystone industries, most especially agriculture and tourism," the newly-minted RDC chair added.
Also named by Pres. Marcos was Torres vice-chairman representing the private sector, Leo Christian Lauzon, representing the sector of persons with special concerns.
Aside from the Ormoc city mayor, the names of Leyte Governor Carlos Jericho Petilla, Maasin City Mayor Naccional Mercado, Baybay City Mayor Carlos Cari, and Tacloban City Mayor Alfred Romualdez were also considered for the RDC chairmanship.
The RDC is the highest policy-making body of the region wherein its major programs and projects are endorsed to concerned government departments and Malacañang mostly for funding purposes.
(JOEY A. GABIETA/RONALD O.REYES)