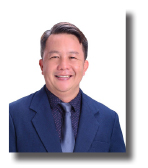 Not a red rose or a satin heart.
I give you an onion.
It is a moon wrapped in brown paper.
It promises light
like the careful undressing of love.
-Valentine a poem by Carol Ann Duffy
Scientific name, Allium Cepa, Onions had been very helpful in my teaching of Mitosis or Cell Division. In the close examination of the Onion Tip we can see how Cell Divides and in a nut shell how life unfolds. In mitosis, the nucleus of the Eukaryotic cells divides into two, subsequently resulting in the splitting of the parent cells into two daughter cells. Hence, every cell division involves two chief stages: Cytokinesis – Cytoplasm division, Karyokinesis – Nucleus division.
Cell division ultimately illustrates growth, reproduction and even demise . All these , in stages are viewable on the Microscope in the tip of Onion Roots.
In the Economic View, the Onion is a go to meme of sorts. Onion had metamorphosized into the sad reality of our economic fragile state and the underlying inability to enforce laws. By late 2022, the price of red and white onions in the Philippines increased significantly, reaching an all-time high in December at P700 per kilogram and leading people to smuggle the commodity into the country.
The high price is real and not imagined. It cost more than Meat and it drives its growers to commit suicide. In news story that runs in Manila Bulletin penned by Mario Casayuran published last Janaury 16, 2023 the title say it more poignantly, DA SLAMMED FOR DRIVING ONION FARMERS TO FINANCIAL RUIN, SUICIDE. Citing the news story in the second paragraph it reads Onions are left to rot on the fields or thrown at canals as farmers face financial ruin because their onions are being bought from P6 to P15 a kilos, a sure-fire way to ruin of their investments. Rommel Calingasan, Municipal Agriculturist of San Jose Occidental Mindoro said emphatically, You are Killing Us.
To date the reality of an economic bind is obvious. The LPG had recently risen to an unprecedented increase of P10 /kilo and the Fare had slowly yet surely came to a higher threshold. And all these economic downturn is obvious and perceptible even to the rabidly loyal folks who deny the realities of hardships because of their political beliefs.
The sad truth comes as a cold water bath, times are hard. Even the hopeless romantic knew that the Onion Barometer is a reality in the Valentines day, its price makes him think twice, should I be lavish in my roses or lavish just in praise?
This time around, in the hope of getting her love, give her an Onion, its expensive and it may not be shiny but it is a symbol of affluence. Its not cute like the Song Telegram nor the usual Harana, but it is symbolic, real love is expensive.
-Valentine a poem by Carol Ann Duffy says about Onions as gifts;
Take it.
Its platinum loops shrink to a wedding ring, if you like.
Lethal.
Its scent will cling to your fingers.