To be launched on June 4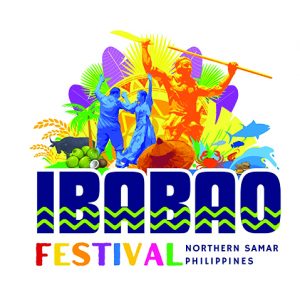 TACLOBAN CITY– The province of Northern Samar is gearing up for the first-ever 'Ibabao Festival,' coinciding with its founding anniversary on June 19.
For the staging of the Ibabao Festival and other activities related to the provincehood anniversary, the provincial government has allocated P10 million.
Ibabao was the old name of Northern Samar which became a separate province in 1965 when Samar Island was divided into three provinces.
The other Samar provinces are Eastern Samar and western Samar.
Governor Edwin Ongchuan said that they hope that with the holding of the Ibabao Festival which is to be participated by all the 24 towns of the province, showcasing the rich history, tourism, and cultural heritage of the province through dance and ritual performances, not only they can continue to preserve their culture but for the current generations to know and appreciate them.
"Through the Ibábao Festival, we hope to foster cultural awareness, engender deeper appreciation of the history, cultural heritage, and development of Northern Samar, and instill pride, integrity, understanding, and unity among the present and future generations of Norte Samarnons," he said in a statement on Tuesday (May 23).
He also said that they hope that the Ibabao Festival will help attract more tourists to come to the province as he asked the public to continue to practice all the health protocols due to the coronavirus disease (COVID-19) pandemic.
At present, the province has four active COVID-19 cases.
The Ibabao Festival will be formally launched on June 4 in a grand float parade to be participated by all the 24 towns at the provincial capital of Catarman.
The festival will end on June 19, the founding day of the province.
Among the activities during the Ibabao Festival is the holding of an agri-tourism trade fair, search for Mutya san Ibabao, business conference, cultural night, night market, mass bloodletting, founding anniversary commemorative program, 'Kauswagan Awards,' and the 'Festival of Festivals,' a cultural competition by all the 24 town-contingents slated on June 18.
(JOEY A. GABIETA)